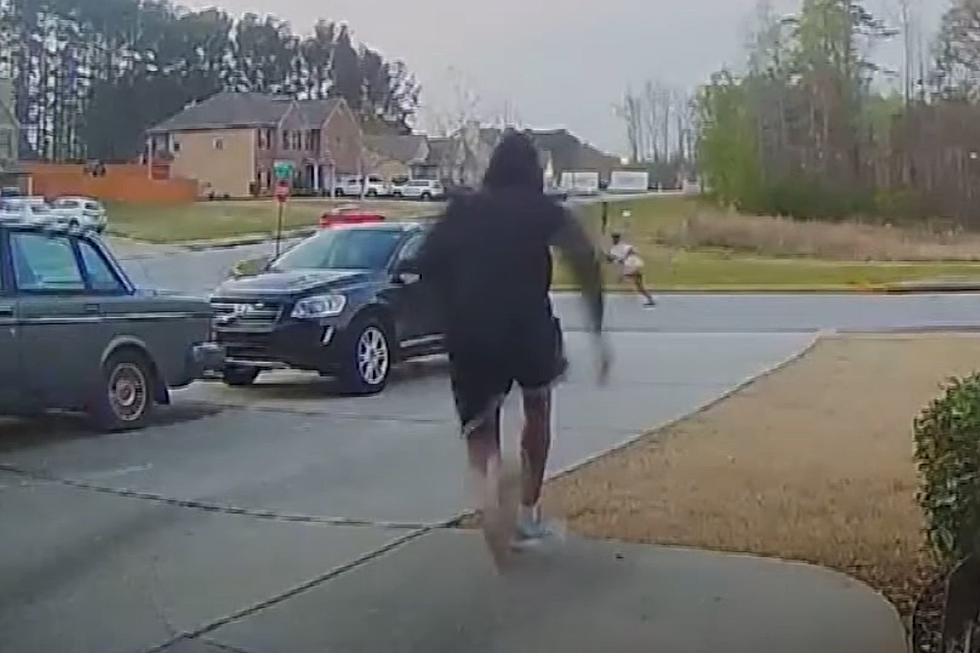 Why A New TikTok Challenge Could Lead to Tragedy in Killeen, Texas
KTVT (CBSDFW.COM) via YouTube
It might seem harmless, but there's a new TikTok challenge that could lead to a violent ending anywhere in Belton, Temple, or Killeen if the wrong person gets involved.
You probably remember it as 'ding dong ditch'. On the short-form video/social media app, it's called the 'kick door challenge'. KBTX is reporting that the trend started in college dorms and has moved to Central Texas neighborhoods.
Here's how it works: teenagers film themselves banging on stranger's doors to the beat of Ke$ha's song 'Die Young', then run away as fast as possible. Police are urging parents to pay close attention to their children's phones, computers, and general access to social media.
I would just stress that if you are a parent, kind of know what your kids are watching, what kind of sites they are on. You have no idea what's on the other side of that door, who's on the other side of that door, and how they are going to respond.
-Jonathan Shugart of the College Station Police Department
TikTok Challenge Caught on Video
According to KTVT, the challenge has been reported in North Texas as well.
One of the biggest dangers with this challenge is what could be waiting on the other side of the door. Someone could be engaging in illegal activity, have an aggressive animal, or just be mentally unstable.
The Minimum Age on TikTok
Remember when parents just had to worry about their kids listening to inappropriate music?
TikTok has billions of users - including kids under 13, who can watch videos but can't search for or comment on them. You must be 13 or older to have an account. TikTok does have parental controls and privacy settings allowing you to completely lock-down your child's TikTok experience if that's what you want to do.
Talk to your kids, and make sure they understand the very real dangers of social media so your child doesn't become another tragic statistic.
The Top 10 Worst Places to Live in Texas
While it's always a good idea to know about areas with the lowest crime rates and best recreational opportunities when you are looking for a place to live, it's also important to know which places to avoid. Even if you move to a neighborhood with a low crime rate, you could also be close to less safe communities.
The Most Dangerous City in Texas for 2022 May Surprise You
According to FBI statistics
, Texas had
438
violent crimes and
2,562
property crimes per 100,000 residents as of this year. For every 100,000 residents, there are
224
police officers statewide.
Crime rates are expressed as the number of incidents per 100,000 people.
Did You Know Texas Is One of the Top 10 Haunted States in the Nation?
Two years ago, the Lone Star State was named the most haunted state in America,
according to Forbes
magazine.
Texas has moved down on the list from
movebuddha.com
, but we're still in the top 10.
Don't be scared...scroll onward to see which state currently holds the #1 spot for most haunted in the nation.