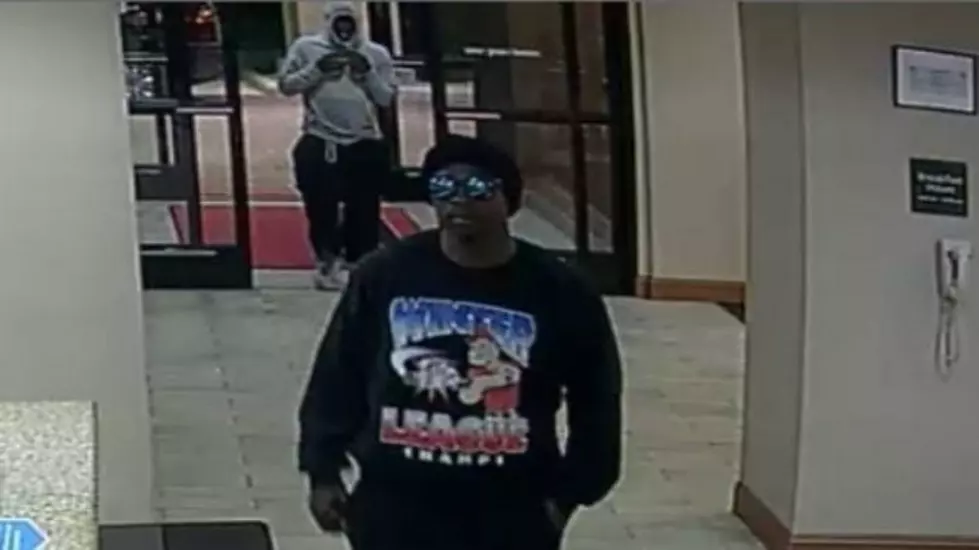 Authorities Searching for Robbers of Local Hotel
Hillsboro Dept. of Public Safety
KWTX's Rissa Shaw reported that authorities in Hillsboro are searching for two men suspected of robbing a hotel.
Security cameras at the Hampton Inn Hotel at 102 Dynasty Drive in Hillsboro captured the aggravated robbery on tape.
Hilssboro Department of Public Safety is hard at work investigating the robbery, and searching for the culprits.
Anyone who may have information to help this investigation is asked to contact Sgt. Middleton of the Hillsboro Department of Public Safety at at (254) 582-8406.