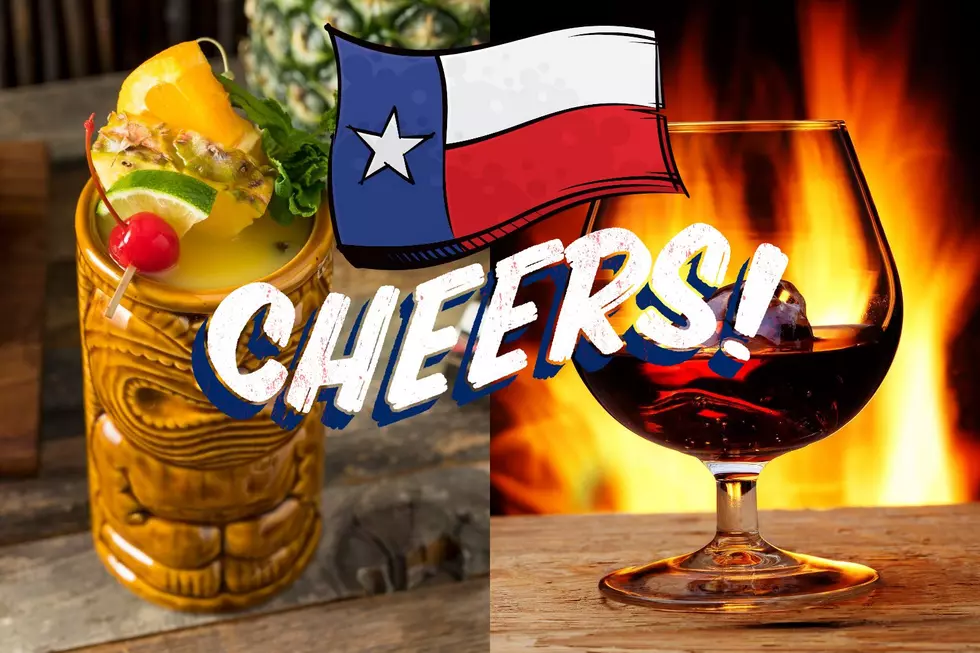 Best Bars in America 2022: One in Central Texas Made the List
Canva
Out of 25 watering holes across the country, a Central Texas spot has made Esquire's 2022 Best Bars in America list, and it's been open less than a year.
The Japanese-themed Tiki bar opened up in in October 2021, and it's described as having an 'island paradise' interior.
The Best Bars in America
According to Esquire, visiting Tiki Tatsu-Ya in Austin, Texas is like walking into a tropical resort. The experience is valued as much as the quality of the drinks, as music and atmosphere seemed to be a key part of why this Central Texas location made the list.
I have to admit, trying a 'glowing fishbowl full of gin, lemongrass shochu, and star fruit' served in a seahorse sounds kind of fun! It's called a 'Forbidden Grog', in case you want to sample it for yourself when you go.
Tiki Tatsu-Ya is located on 1300 South Lamar Boulevard in Austin.
Best Bars in Texas
Texas had more than one bar that made the list, as Houston's
Diversion
was also mentioned.
Diversion
even has two of its own 5,000 square-foot gardens to source farm-to-table cocktails on the spot. Talk about fresh!
The atmosphere is described as over the top, as servers click on a spotlight when they deliver your drink. For example, Esquire reports that '
Night at the Movies
' is a mixture of Sercial Madeira and cognac with citrus bitters, presented while an Android tablet plays a Charlie Chaplin film. That's an experience that would be worth the road trip. Diversion is next to
Degust
, a restaurant Esquire listed as one of 2021's best new restaurants, at 7202 Long Point Road in Houston. Bottoms up, everyone!
Drinks Are Taken Care Of, So How About Dessert?
Blue Bell
is the official ice cream of Texas, and my personal favorite.
According to a new list
of the 15 best brands of ice cream nationwide, Blue Bell was ranked in the middle.
In addition to ingredients, texture, and variety,
Tasting Table
used
Influenster
and other site reviews as part of its ranking process.
Scroll on to find out how Blue Bell compared to the number one ice cream, and how all 15 on the list were judged.
Did You Know Texas Is One of the Top 10 Haunted States in the Nation?
Two years ago, the Lone Star State was named the most haunted state in America,
according to Forbes
magazine.
Texas has moved down on the list from
movebuddha.com
, but we're still in the top 10.
Don't be scared...scroll onward to see which state currently holds the #1 spot for most haunted in the nation.