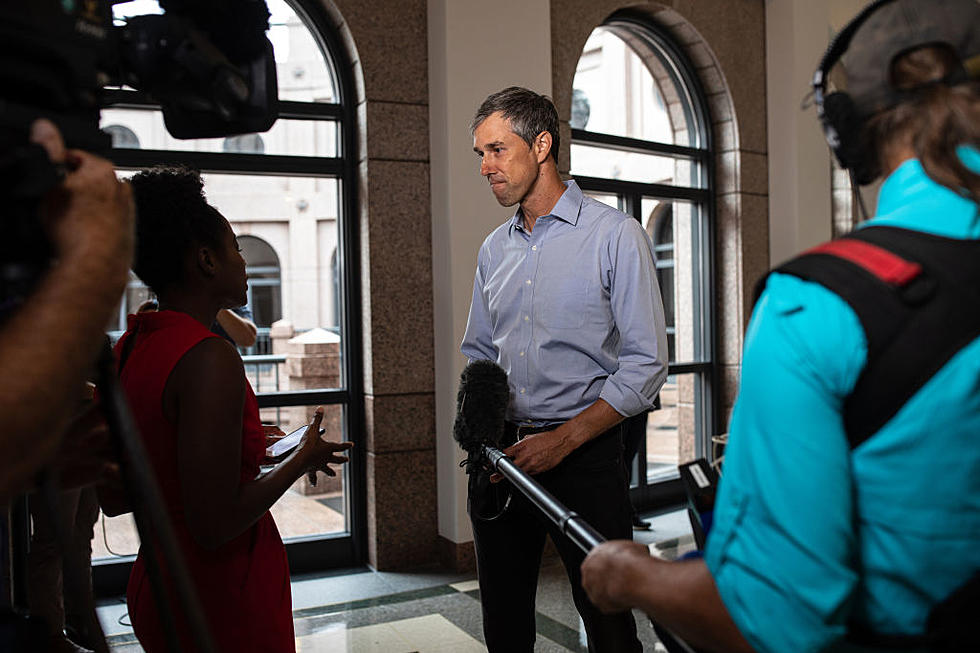 It's Time: Beto Throws His Hat Into the Ring for Texas Governor
Getty Images
Things are heating up in Texas, as Beto O'Rourke announces his bid for the upcoming gubernatorial election.
On Monday, November 15, Beto took to Twitter to officially announce that he has decided to run for Texas governor against Republican Governor Greg Abbott.
---
---
The Stakes Are High
The competition will be fierce on either side, as Gov. Abbott seeks re-election for a third term. Gov. Abbott took office back in 2015 on January 20th after taking the reigns from fellow Republican, Gov. Rick Perry.
On the opposing end, Beto is hoping to become the first democratic governor in Texas since Democratic Gov. Dorothy Ann Willis Richards who was in office from 1991-1995. Gov. Ann Richards was actually a Central Texan herself, who was born in Lacey-Lakeview. Gov. Richards also attended Waco High School and graduated from Baylor University.
The Numbers and Other Candidates
The Texas Hispanic Policy Foundation released a new poll that shows Governor Abbott and Beto O'Rourke with remarkably close numbers.
According to the poll, Republican Gov. Abbott is taking a 1 point lead over O'Rourke at 44% to 43%. 12% of those surveyed are still unsure who they are voting for, while the remaining 3% are supporting minor party candidates.
Those other candidates include the following Republican competitors:
Former Texas GOP Chair Allen West
Former State Senator Don Huffines
Conservative comedian and streaming host Chad Prather
O'Rourke and Gov. Abbott will also be facing the following Democrats:
Pastor Michael Cooper
Houston-area education specialist Deirdre Gilbert
When to Cast Your Vote
It's full steam ahead, as there is less than a year until the election. The 2022 Texas gubernatorial election will take place on November 8, 2022.
If The Election Was Tomorrow...
So, given the choice between Abbott and Beto, who would you vote for?
20 Unusual Laws in the State of Texas
We want you to stay legal so here is a list of 20 strange laws you could break in the state of Texas.
The 25 Best Suburbs in Texas to Raise a Family
These are the 25 best suburbs to raise a family in Texas ranked by
Niche.com
.
Texas' 30 Most Dangerous Counties For Driving
Texas is a large state with multiple highways to help keep us connected. Unfortunately these same roads can cause trouble and grief if you're not careful. Take a look at the list of Texas counties and the most deadly road located there based on fatal accidents.