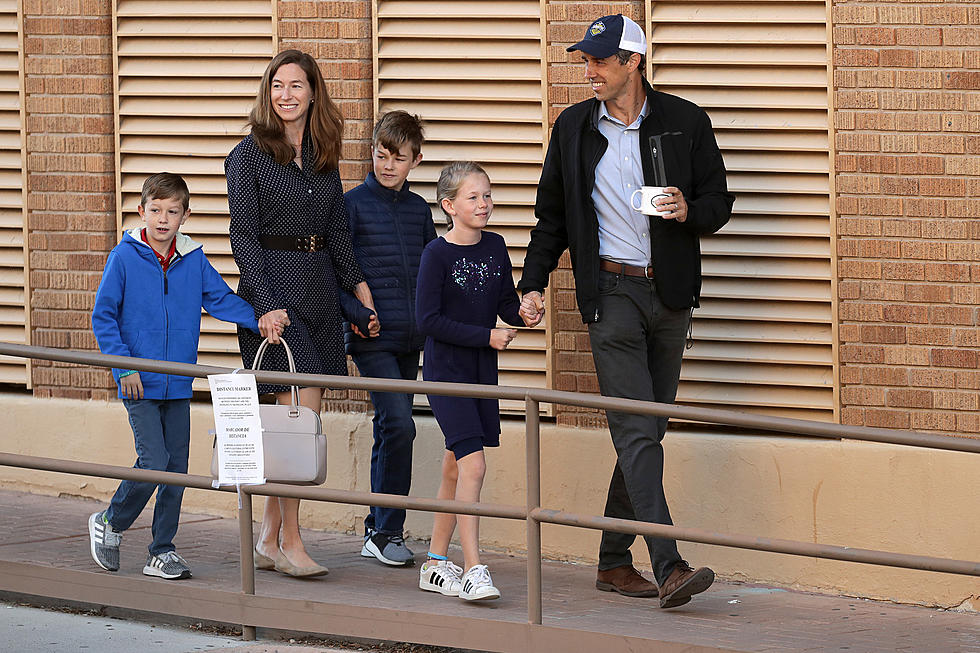 Wait, Beto O'Rourke is Still Considering Possible Run for Governor
Chip Somodevilla
There's exciting news for Beto O'Rourke fans who were disappointed when they heard statements that Beto would not be running for Texas Governor in 2022.
According to a report from the Texas Tribune, Beto O'Rourke's camp reached out to clarify his position on potential endeavors.
"What I said today is what I've been saying for months: I'm not currently considering a run for office," Beto said in a statement. "I'm focused on what I'm doing now (teaching and organizing.) Nothing's changed and nothing I said would preclude me from considering a run in the future."
On Friday, The Dallas Morning News,  reported that Beto would not be challenging Governot Abbott for his re-election in 2022.
"I've got no plans to run, and I'm very focused on the things that I'm lucky enough to do right now - organizing, registering voters and teaching," stated the El Paso Democrat for a segment on Lone Star Politics on KXAS-TV. "I'm just going to keep doing what I'm doing now."
Confused? Yeah, politics will do that for you.
Personally, I myself am a huge Beto supporter. I was BEYOND DEVASTATED when I heard the news on Friday. I was literally in disbelief, and couldn't imagine that Beto MIGHT not challenge Governor Abbott.
I'm so relieved to hear that Beto cleared up reports that eliminated him from considering a run against Abbott.
The thing about Beto is he will not give a clear yes or no on potential runs until he is absolutely certain that it's the right choice for his self and his family. It seems at this point, Beto is unsure.
You can't count Beto out, but don't count him in right now either. Beto's run is pending, and that's as close as an answer we'll get until he and his team say otherwise. It seems there's hope for Beto fans after all.
13 Celebrities with Roots in Central Texas
Central Texas knows talent! From musicians and actresses to football players, we list 13 celebrities with roots right here in Central Texas.