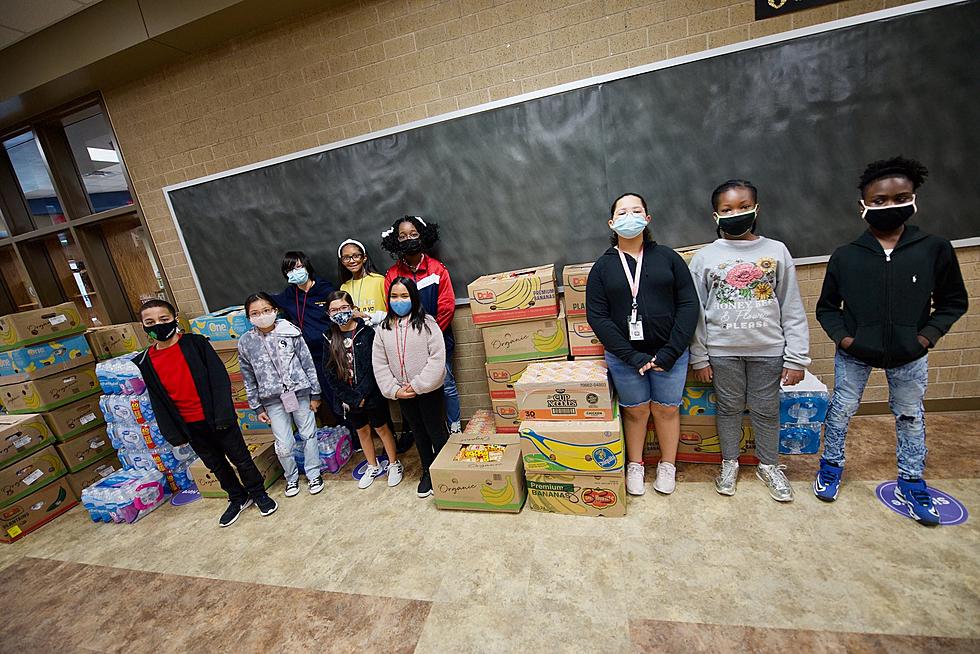 Bravo! Fowler Elementary in Killeen Raised Over 13,000 Items in a Food Drive
Courtesy of KISD
You have to give credit when credit is due, and the counselors at Fowler Elementary in Killeen, Texas -  Susan King, and Kathy Phillips - most definitely deserve plenty of credit along with the amazing Fowler students.
For the holiday season, this school decided to do a canned food run for the less fortunate, which of course is absolutely amazing. What really makes the story even more wonderful is that the school raised so many cans that they look like an actual mountain when stacked.
If you want to sum it up in one word: " wow".
This is what it's all about - educators not only setting the example but teaching our babies to be kind to each other and to help the less fortunate.
I hope the students and staff at Fowler really understand the huge impact their efforts will have for people in our community who are struggling right now.
My mother used to always tell me when I was around my younger siblings, "Watch what you do, because your siblings will mimic it. You can affect the good or the bad decisions that each one of them makes".
This is a perfect example of why we have to make sure we watch what we do and watch what we say the students mimic counselors and staff with hearts of gold. This was the outcome!
My hat's off to you, Fowler elementary. Thank you for taking care of the community with the total of 14,349 items.
By the way, we spoke with KISD spokesperson Tiana Maya, who said that 11 KISD schools participated and ultimately raised 22,896 items overall.
Guys, this is so beautiful. Kudos to these kids and their charitable spirit.
It's Time to 'Stuff the Bus' for Central Texas Students
The new school year is just around the corner, and Central Texas students will face unique challenges as we put the pandemic behind us and look to the future.
One challenge no child should face is being without the essential school supplies they'll need to live up to their potential and achieve academic success.
That's where you and I come in. From July 19 to August 15, you can donate school supplies at the following locations. Donated supplies will benefit students in need in
Belton ISD
,
Killeen ISD
, and
Temple ISD
. (Click each district to view their 2021-2022 school supply lists.)
Industrial Middle School Students Build Works of Heart
Back to School Pics for Bossier and Webster 2021