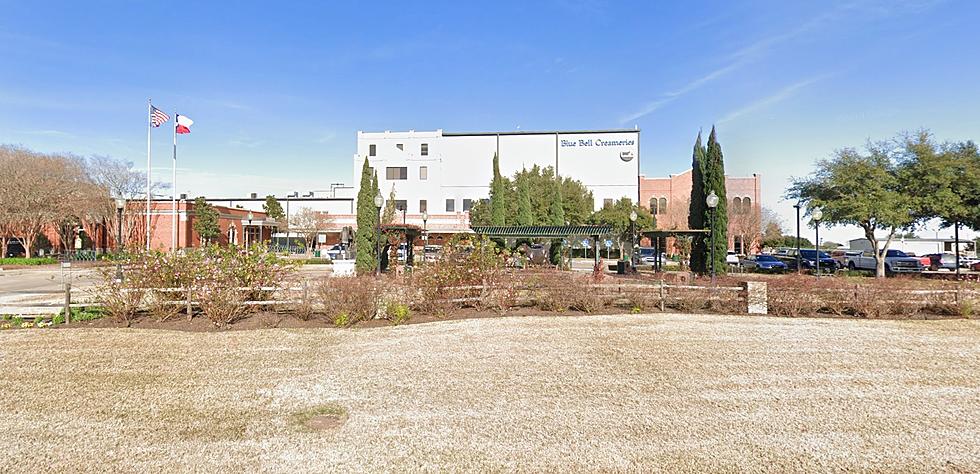 Celebrate Summer! Take a Fun Road-trip to the First Blue Bell Creamery
Blue Bell Creamery, Google Maps
Central Texans can hop on over to the original Blue Bell creamery in less than two hours, making it the perfect road trip for Summer.
Texas Made
Blue Bell and Texans go hand in hand. After all Blue Bell was created right here in Texas, in a small town called Brenham. If you've ever wanted to see the miracle of Blue Bell up close, than all you have to do is take a short trip to "The Little Creamery."
The Little Creamery is located at 1101 South Blue Bell Road in Brenham, Texas. Fans of the amazing ice cream can stop in to learn the history of the company, and also enjoy a scoop of their favorite flavor along the way.
An Everlasting Legacy
Texans aren't the only ones that love the delicious flavor. Blue Bell is actually sold in 22 states. If your state isn't one of the 22, then do I feel sorry for you! Blue Bell ranks as one of the best-selling ice creams in the country, despite it's many competitors. While Blue Bell has created hundreds of flavors over the years, you can't beat their Homemade Vanilla. It's simply a classic and goes with just about any dessert.
Apple Pie? Yep!
Brownies? Of course.
Milk Shakes? Absolutely
Like they say, "Blue Bell tastes just like the good ol' days."
Here are Some Fun Things You Still Have Time to do Before School Starts
School starts in Central Texas in just a few weeks. There's still plenty of time for your family to get out and have some fun before this beautiful summer ends. Here are some ideas to spark your imagination and help you plan an epic Texas road trip.
10 Cheapest Texas Getaways
June 18 was National Wanna Get Away Day, and it got us to thinking of where Texans can get away from it all this summer and have a great time without breaking the bank.
LOOK: Texas' Most Wish Listed Airbnb