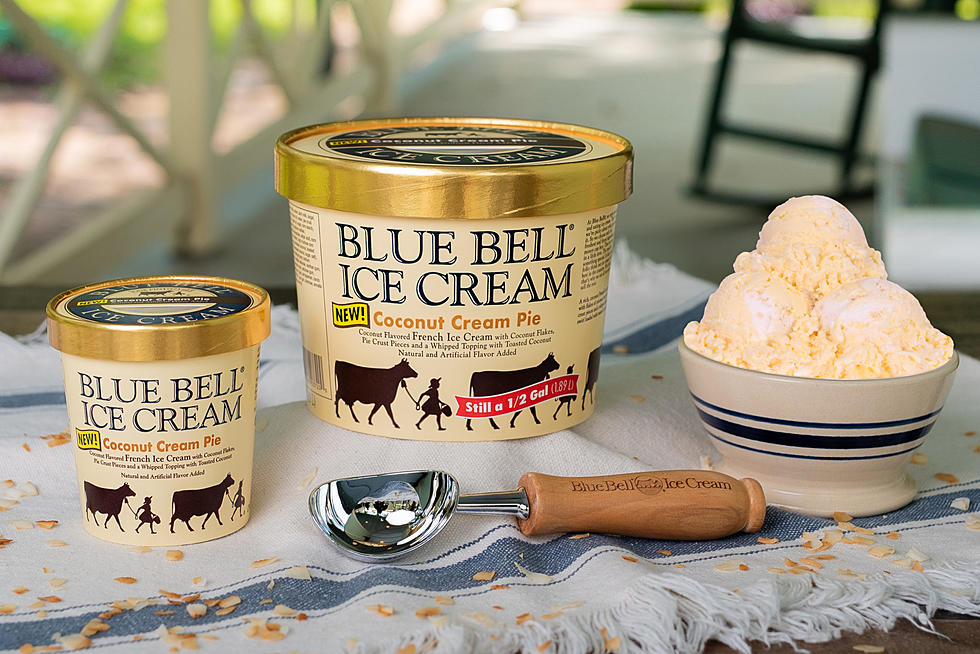 Blue Bell Drops New Flavor for National Ice Cream Month
Courtesy of Blue Bell
Two things here.
1) Blue Bell has a new flavor of ice cream to share with us for National Ice Cream Month.
2) How did I not know it was National Ice Cream Month?
Excuses, Excuses
I'm usually in the know about these type of things. In fact, I'm the kind of guy who celebrates these types of fake national holidays. National Taco Day? I celebrate it religiously. National Pizza Day? Without a doubt. National Margarita Day? I can celebrate that one for two or three days in a row.
I'm always keeping an eye on the "National Day" calendar just so I can have a reason to "indulge", if you will.
I don't really need an excuse to "indulge" in ice cream, especially Blue Bell Ice Cream since it really is the best ice cream you can get, but having a full month to celebrate its yummy-ness is something I can't believe I've missed for the last 12 days.
Let's Get To It
Now that I've got that off my chest, let's move on to why we're really here: Blue Bell's new ice cream flavor, Coconut Cream Pie!
Yep, Blue Bell is celebrating National Ice Cream Month with Coconut Cream Pie ice cream. It'll be available in both half-gallon and pint sizes for a limited time.
Perfect Summer Flavor
So what's in it? Blue Bell's general manager says, "Coconut Cream Pie Ice Cream is the perfect summertime dessert. What better way to cool down at your next barbecue than with a bowl of our new flavor? Coconut Cream Pie Ice Cream is light, and silky-smooth. You will find toasted coconut and swirls of whipped topping in every bite. The pie crust pieces tie it all together to capture the taste and texture of a real coconut cream pie."
Count me in! Blue Bell also announced it'll be bringing back two of it's fan favorites with the return of Krazy Kookie Dough and Strawberry Cheesecake.
I'm not advocating for an ice cream dinner, but I won't tell if you won't.
14 Texas Eats We Can't Live Without