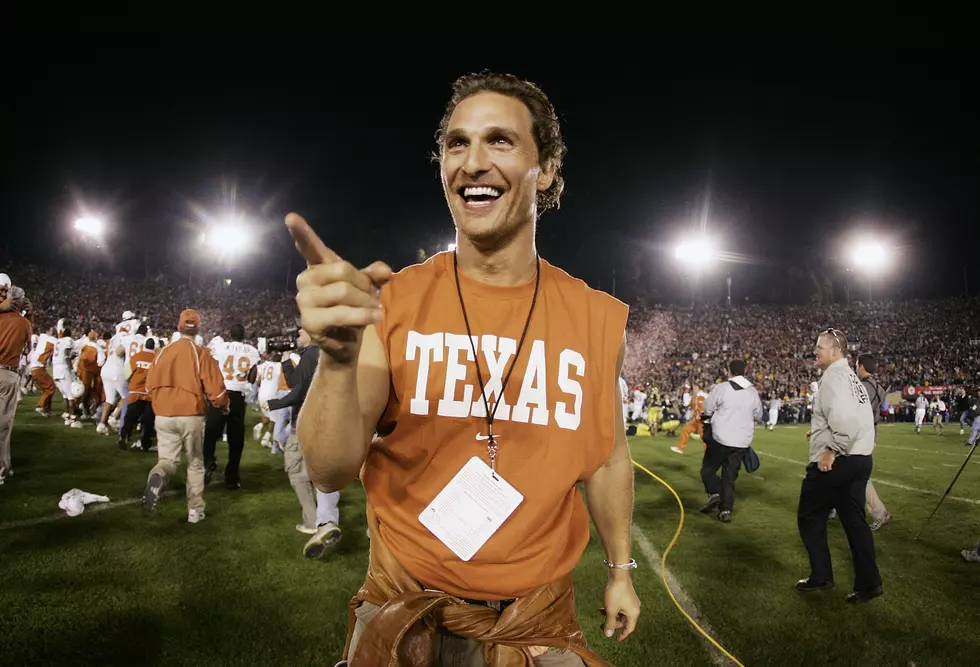 Did You Know These 10 Celebrities Are From The Great State Of Texas?
Getty Images
I think I speak for a lot of folks in Texas when I say that we're always proud when someone from our state goes on to do great things. Whether they're serving in the military or making waves in industry and invention, we like knowing they're out there representing our state. That applies to celebrities too. After all, they influence so man of the things we see on TV, on social media, in fashion, and on the news, so it's always interesting when a celeb has roots in the Lone Star State.
WE LOVE BEING IN CELEBRITIES' BUSINESS
Let's be honest - everyone enjoys celebrity gossip to some extent. Whether you follow it religiously or just get a laugh when a celeb does something weird, it's a bit of a guilty habit we all have.
TEXAS LOVES SOME GOOD OL' GOSSIP
People want to know what is the celebrity's favorite food, what school did the celebrity attend, what are their likes and dislikes, and most importantly, where they grew up. We all know here in Texas that Texans are very proud people who love to brag about how amazing they are, and the big things that are done here in Texas.
EVERYTHING IS BIGGER IN, TEXAS EVEN THE CELEBRITIES
I thought it was only right that I did a gallery that consisted of famous folks that you may or may not know came from the great state of Texas. As the saying goes, everything's bigger in Texas. Here are the top 10 celebrities that you may not have known were from our state.
10 Celebrities You May Not Know Are From Texas
These famous folks have roots right here in the Lone Star State.
20 Hit Films Made Right Here In Texas
This Cute, Comfy Silo Airbnb in Holland, Texas Is a Slice of Heaven
If you're looking for a cozy getaway spot that offers not only a comfortable stay but unforgettable experiences, the
Sugar Silo in Holland, Texas
is the perfect place. You don't have to drive far to get there, and you'll have the best time. Check it out.