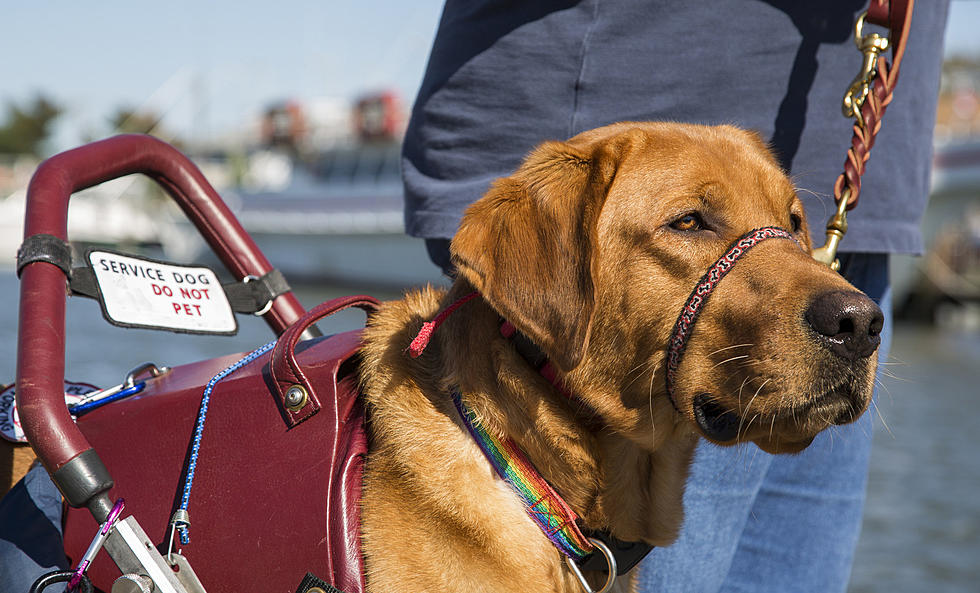 Disabled Veteran Gets $5,000 Worth of Justice From Killeen, Texas Hotel
David Osberg, Getty Images
After seeing his service dog, a Killeen, Texas hotel refused a disabled veteran's reservation and withheld his refund.
The hotel clerk also called police to escort him from the premises, according to the Department of Justice.
The clerk on duty that night says she was doing what she was told to do, and no longer works at Executive Inn & Suites on 1601 E. Central Texas Expressway.
Now the owner will have to pay $5,000 to the veteran, and change the hotel's no-pet policy to allow service animals.
Service Dogs in Hotels
The owners and managers of Executive Inn & Suites have reached an agreement with the United States to resolve allegations they violated the Americans with Disabilities Act, according to the Department of Justice.
Under the ADA, public accommodations such as hotels must generally modify their rules such as a no-pet policy to permit the use of a service animal by a person with a disability.
The Clerk's Story
Stephanie McFarland posted on the Killeen Daily Herald's Facebook page, stating that she was the clerk on duty mentioned in their story.
In her comments, she claims the owner saw the veteran in a wheelchair with his service dog on camera, and instructed her to refuse his reservation. 
Killeen Daily Herald, Facebook
Executive Suites Agreed to Change Policies
J&J Executive Suites LLC, Kyung Sang Lee, and Gaesun Lee agreed to make sure that the hotel implements a service dog policy; provide training on the service dog policy to employees and managers; and post the service dog policy at their facilities and in their advertising.
The settlement agreement stated the parties decided to settle without litigation.
The Department of Justice has agreed to end further investigations, and not to file a civil suit against the hotel, according to the Killeen Daily Herald.
The Perfect Treehouse Escape
Located in Baird, Texas is a treehouse that matches nature's beauty. The treehouse gives you the space and opportunity to live out all your treehouse dreams, while still staying comfortable.
The Hawn Hotel and Arcadia Theater in Temple, Texas Will Soon Be Beautiful Again
Work has started on turning two of Downtown Temple, Texas' most distinctive (and, honestly, long neglected) landmarks. Here's what's in store for the Hawn Hotel and Arcadia Theater.
PICS: Texas 'Salvation Cabin' a Perfect Airbnb for Nature Lovers
Salvation Cabin
in Wimberley lies in the Texas Hill Country between Austin and San Antonio. It's a charming 1-bedroom just next to the Blanco River, so depending on when you go, you could do some tubing and kayaking (host Adena even provides the tubes and watercraft), and there's a lot of hiking, exploring, fishing, and nature watching to do.