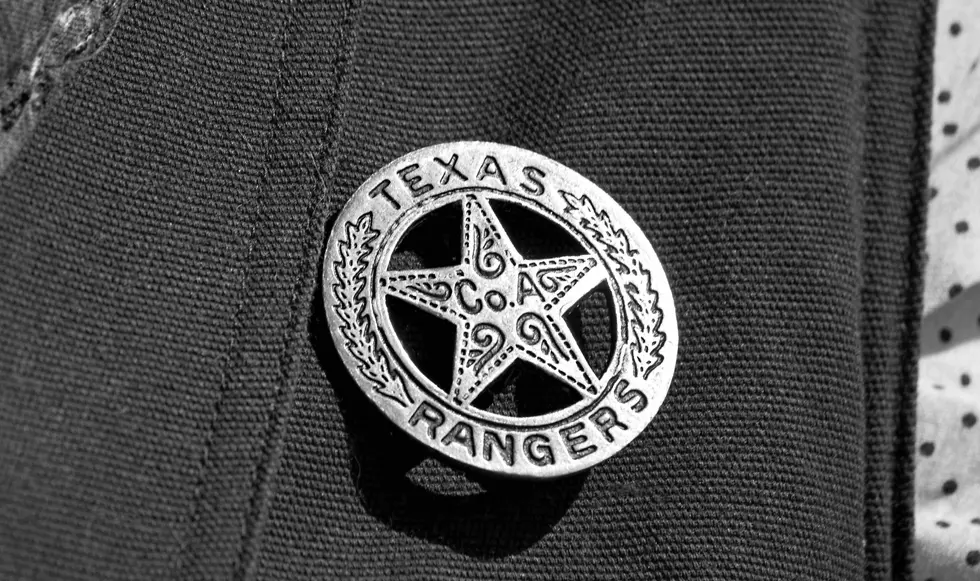 Freestone County Deputy Arrests Fake Texas Ranger
Getty Images/iStockphoto
'Cause the eyes of a ranger are upon you.
Any wrong you do, he's gonna see!
When you're in Texas, look behind you.
'Cause that's where the...
That was certainly the case in Freestone County, where a man was arrested Tuesday night after claiming to be a Texas Ranger and flashing a phony badge.
In a news release, the Freestone County Sheriff's Office reported that the man was having a conversation with a deputy when he stated that he was a Ranger.
During the course of their conversation, it became increasingly obvious that the man was not a Ranger, nor was he a licensed peace officer in Texas or any other state.
He did, however, have a badge. As it turned out, it was (you guessed it) a fake.
I love the way the Sheriff's Office described the man's arrest in their news release:
We used our authentic badge, real handcuffs, and real police vehicle, and took him to a real jail.
Sadly, the Sheriff's Office didn't go into detail about the conversation. I'd love to know why the guy decided to play Ranger while talking to a deputy.
Did he walk up to the scene of a crime and try to take over the investigation?
Was he bragging at a restaurant?
Did someone report him for going door-to-door threatening to knock people out with sweet roundhouse kicks like Walker: Texas Ranger?
You know what? I'm just going to imagine it was that last one.
It wasn't all funny, though. A reserve deputy called to assist the lone deputy at the scene was involved in a vehicle crash. Thankfully, no injuries were reported.
I'm no legal expert, but here's a tip anyway: don't impersonate a police officer. That should go without saying. It's bad enough impersonating a city cop or county deputy, but a Texas Ranger? C'mon. That's at a shameful behavior tier just below pretending to be a decorated soldier. It's probably a good way to get your ass kicked. Just sayin'.
Let's Explore The Silo at the Laughing Llama Farm in Troy