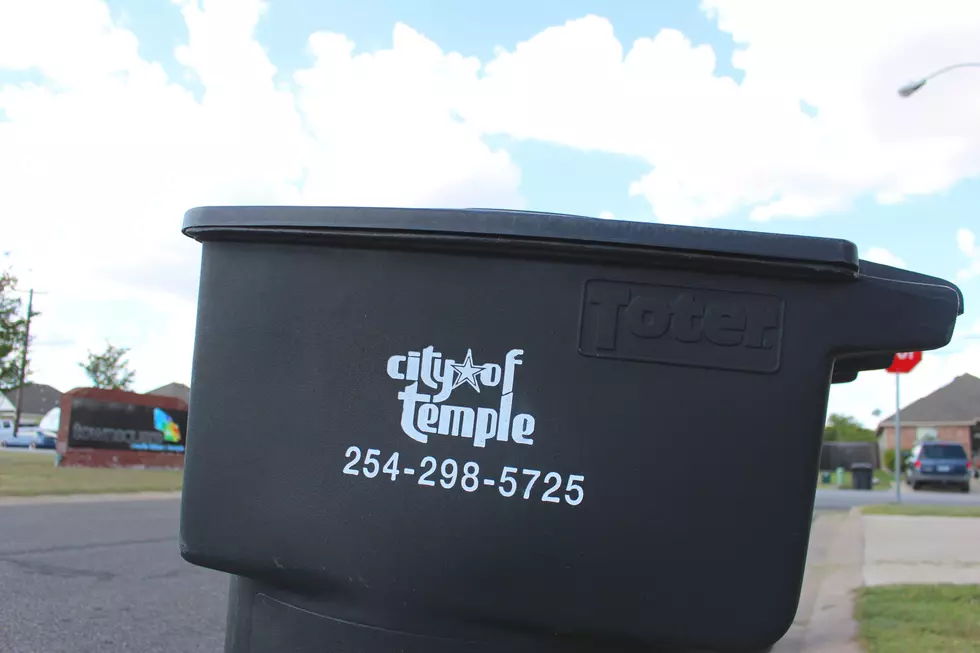 Friars Creek Trail Cleanup Event Happens Saturday
Aaron Savage, Townsquare Media
Send March out like a lion by lending a helping hand this weekend.
The City of Temple Transform Temple Department and the Stormwater Program have announced a cleanup event this Saturday, March 30th along Friars Creek Trail in Temple. The cleanup will get underway at 9:30 a.m. and go till 11:30 a.m.
Stormwater Program Specialist Kara Godineaux says, "Clean up events such as these help to reduce pollution entering into our waterways and provides public awareness within the City. This year will be our first clean up event along Friars Creek Trail.Trash is a very common pollutant in our rivers, lakes, and streams and can smother plants and harm or kill animals. It can also clog stormwater drains and cause flooding."
If you're interested in helping out meet up with all the others at Silverstone Park, 404 Waters Dairy Road.
As with anything with the City of Temple, this event is dependent on weather. That means it may be rescheduled if there's a threat of adverse weather. Any questions can be asked of Kara Godineaux at 254-298-5625 or at kgodineaux@templetx.gov.