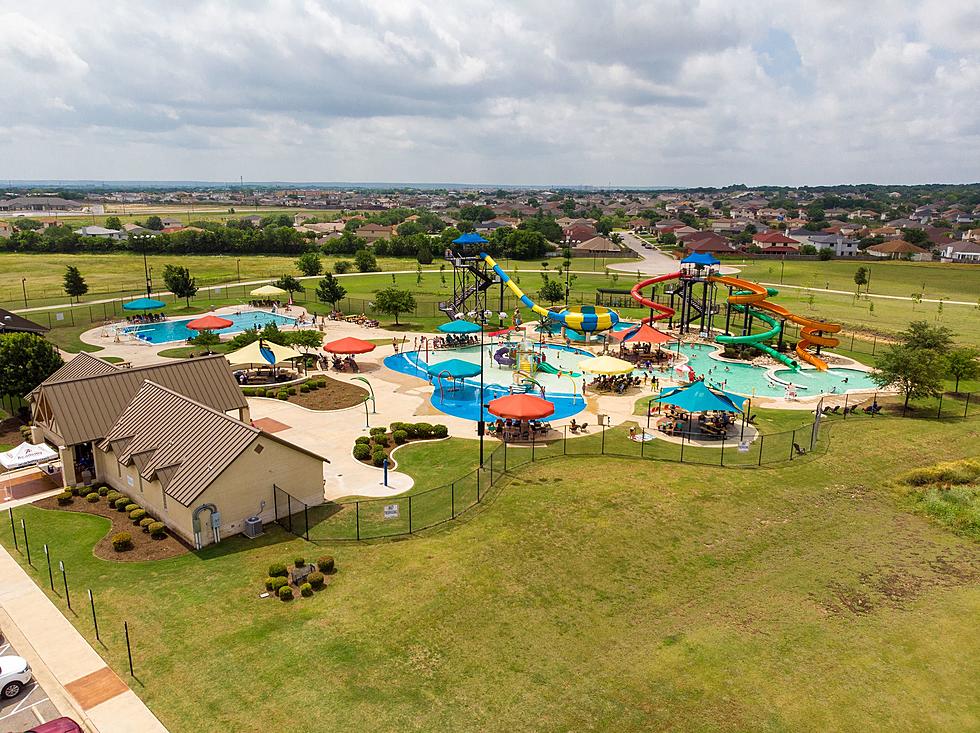 Fun in the Sun, Killeen Family Aquatics Center Opens Soon
City of Killeen Press Release
Summer is here, which means it's the perfect time to cool off at the pool!
According to press release from the City of Killeen, the Family Aquatic Center is opening this weekend on July 9th.
Time for Fun!
Lion's Club Park Family Aquatic Center offers over 13,000 sq. ft. of water area, and has a maximum capacity of 780 people. The aquatic center features a 25-meter pool, splash pad, rock wall, and a water playground with two children's slides. The center also includes rental pavilions, picnic tables, and two racing slides.
Daily Operation Hours
The Family Aquatic Center is located at 1800 E Stan Schlueter Loop Killeen, TX 76542. The center will be open:
Friday 11:00 AM —  5:00 PM
Saturday 10:00 AM —  6:30 PM
Sunday 1:00 PM —  6:30 PM
Admission and Rules
Daily admission is free for children ages 3 and under. Admission fees are $6 for ages 4 to 16.  Ages 17 to 54 admission fees are $7, and ages 55 and older are just $5.
Youth between the ages of 13 and 16 must have a youth ID form completed by a parent/legal guardian prior to entering the park unaccompanied. Youth age 12 and under must be accompanied by a parent or guardian at all times; a brother or sister will not be allowed to bring in a sibling age 12 or under.
Outside food and drinks, including water, are not allowed. Baby formula is permissible. The FAC has a concession stand at the facility. If you choose to pack a lunch to eat outside of the facility, you will be allowed re-entry. If the FAC has reached capacity, you may be asked to wait in line until another patron has exited the facility.
So if you've been waiting to splash around and soak in some fun, now's the time. Plan your trip ahead of time, because they're sure to be busy!
Here are Some Fun Things You Still Have Time to do Before School Starts
School starts in Central Texas in just a few weeks. There's still plenty of time for your family to get out and have some fun before this beautiful summer ends. Here are some ideas to spark your imagination and help you plan an epic Texas road trip.
10 Cheapest Texas Getaways
June 18 was National Wanna Get Away Day, and it got us to thinking of where Texans can get away from it all this summer and have a great time without breaking the bank.
PICS: Texas 'Salvation Cabin' a Perfect Airbnb for Nature Lovers
Salvation Cabin
in Wimberley lies in the Texas Hill Country between Austin and San Antonio. It's a charming 1-bedroom just next to the Blanco River, so depending on when you go, you could do some tubing and kayaking (host Adena even provides the tubes and watercraft), and there's a lot of hiking, exploring, fishing, and nature watching to do.