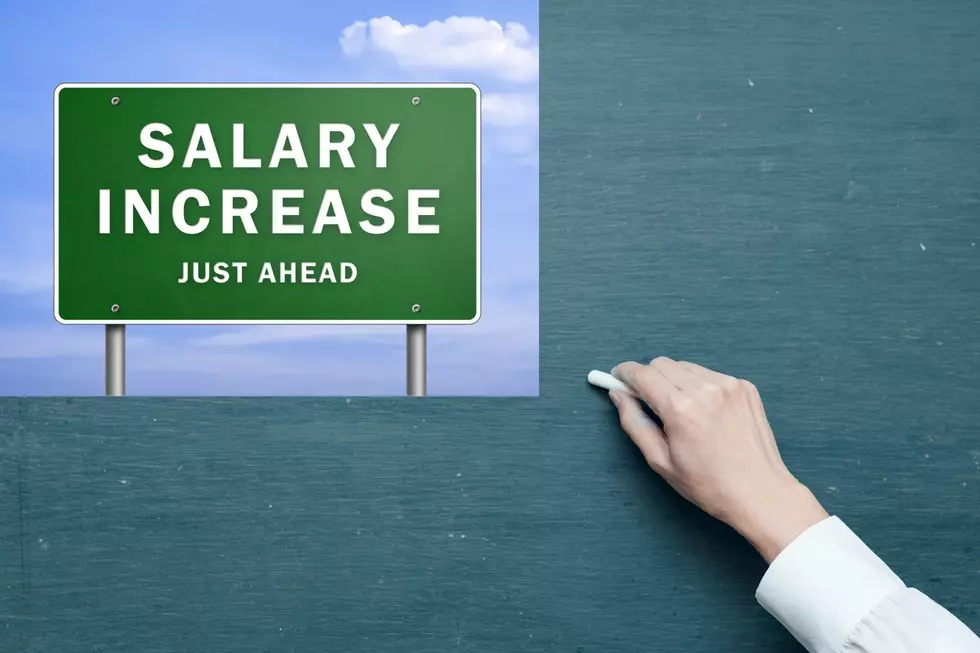 Killeen ISD Approves Largest Raise For Teachers In 9 Years
Canva
It's been a long time coming, and the superintendent of KISD called it the "most aggressive" compensation package in district history. Killeen, Texas school board members have passed a compensation package which gives a 6% pay raise to all employees, and an 8% pay raise to teachers. The district's school board voted 7-0 in favor of the increase, the largest one in nine years for KISD employees.
Base Salary for Beginning Teachers
KWTX is reporting that with this increase, the starting salary for a beginning teacher will be $56,160. The district also approved raising the amount of longevity stipends, tying money to tenure.
District officials said the district's budget will provide money for the raises, with over $17 million coming from unspent teacher salaries.
Teacher Shortage in Texas
Killeen ISD Superintendent Dr. John Craft says the district is currently 300 classroom teachers short.
Part of the push for raises is to try and get teachers to stay in their positions, an issue schools around the state are facing. From 2010 to 2019, the number of teachers certified in Texas fell by about 20%, according to a report from the University of Houston.
In the last two years, a record number of teachers have left Texas classrooms.  Newsweek reports that according to the U.S. Bureau of Labor Statistics, around 600,000 teachers in public schools quit their jobs between January 2020 and March of 2022.
When do Higher Salaries Start at KISD?
The raises will go into effect during contact renewals in July and August. However, Superintendent Craft says incentives like moving stipends will start being pushed out immediately.
Six Texas Children Under the Age of Five Still Missing
If you have any information into the disappearance of any of these children, contact the police departments listed on the graphic.
Texas in Top 10 Best States to Work from Home in America
How many people do you know that work from home? Since the pandemic, the number of employers with remote jobs has risen steadily.
WalletHub
used 12 factors to compare 50 states and the District of Columbia, including the percentage of people working from home, internet cost, cybersecurity, plus size and population concentration of homes in the state.
Let's take a look at the states that are the best for remote work, and where Texas sits on the list nationwide.
Blue Bell Ice Cream On The List of Top 15 Brands Nationwide
Blue Bell
is the official ice cream of Texas, and my personal favorite.
According to a new list
of the 15 best brands of ice cream nationwide, Blue Bell was ranked in the middle.
In addition to ingredients, texture, and variety,
Tasting Table
used
Influenster
and other site reviews as part of its ranking process.
Scroll on to find out how Blue Bell compared to the number one ice cream, and how all 15 on the list were judged.
Bet You Didn't Know: 10 Bizarre Texas Laws Still on the Books
Many states still have strange laws on the books that aren't enforced or taken seriously anymore, and Texas is no exception.
Most of these laws are just funny now, but at one time, there was a valid (or at least somewhat valid) reason for them to exist.
Let's take a look at 10 of the weirdest ones in the Lone Star State.