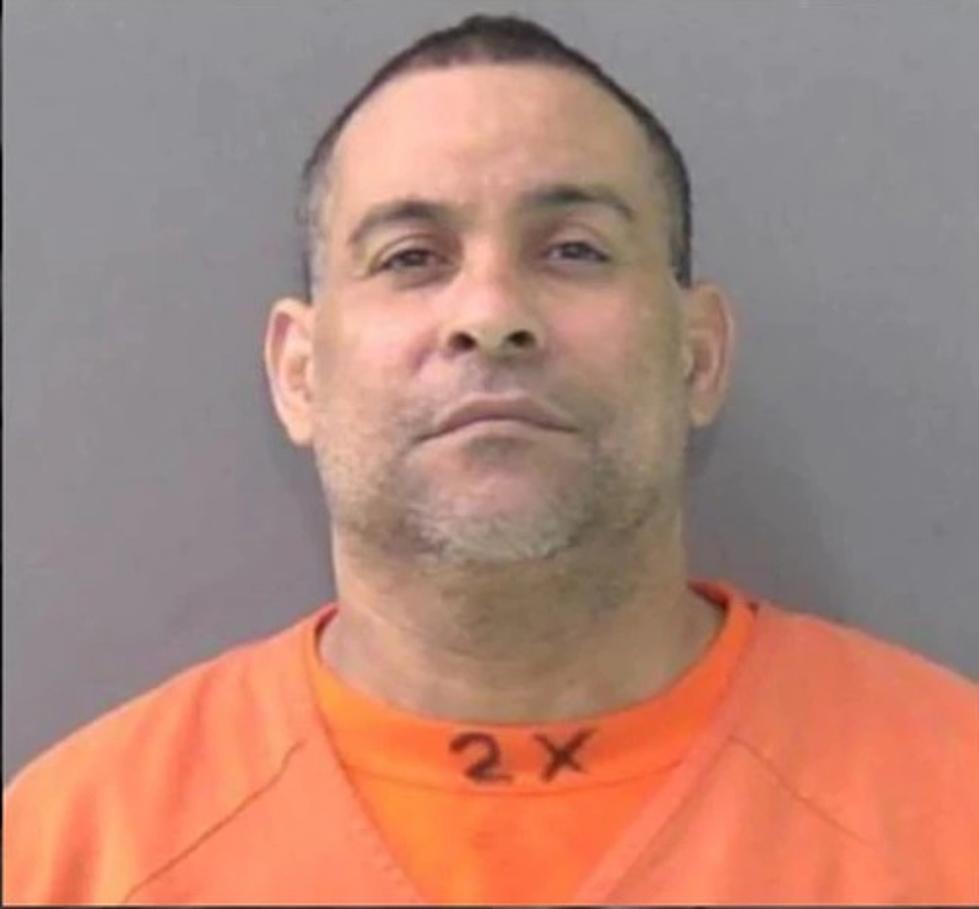 Killeen, Texas Man's Sad Excuse For Heinous Crime Has Me Shaking My Head
Photo courtesy of Bell County Jail via KWTX
I've heard of excuses people make when they have been caught doing something wrong but in this case, this Killeen man is blaming his victim for the heinous crime he committed.
What Happened?
According to KWTX, an arrest affidavit says a Killeen man named Gilberto Diaz-Navarrete, allegedly admitted to investigators, that he touched a girl inappropriately because she kept "coming on to him and turning him on" 
Reportedly, the investigation found that Diaz-Navarette raped a young girl on more than one occasion after she told officials at the Bell County Child Advocacy Center.
What The Young Girl Says Occured
According to the arrest affidavit, Child Protective Services is aware of what the girl told officials.
The victim says that Diaz-Navarette would pay her for the right to bathe her and would touch her inappropriately while in the bath and in her bedroom. She also said that he allegedly hit her over the head with a cutting board and slapped her in the face.
Where Are The Parents Of The Young Girl?
Investigators in the arrest affidavit said the young girl's mother was abused by Diaz-Naverette as well. He allegedly threatened to kill the woman with a gun on several occasions.
Victim Blaming?
The affidavit reveals that Diaz-Naverette allegedly admitted to sexually assaulting the girl and stated that "she would not stop coming on to him and turning him on" while in jail on another charge. The affidavit states that Navarette said he "never penetrated the victim's sexual organs" but did admit to touching her inappropriately.
.
This whole story is sickening from being paid to being bathed to blaming the young girl for turning him on. I think there is more to this story.
Mr. Diaz- Navarette is now being held on a $210,000 bond at Bell County Jail.
Only 6 Women Are On Death Row In Texas. Here's A Look At Their Crimes.
**This story has been updated to reflect the current status of Melissa Lucio, who is scheduled to be executed on April 27th, 2022.**
Texas has the most active death chamber nationwide.
The six women on death row in Gatesville, Texas have been incarcerated for an average of almost two decades. Continue scrolling to see their stories.
The Most Dangerous City in Texas for 2022 May Surprise You
According to FBI statistics
, Texas had
438
violent crimes and
2,562
property crimes per 100,000 residents as of this year. For every 100,000 residents, there are
224
police officers statewide.
Crime rates are expressed as the number of incidents per 100,000 people.
Texas 6 Most Wanted Fugitives
Take precaution and familiarize yourself with the following faces. These criminals are currently listed in the Texas 10 Most Wanted.