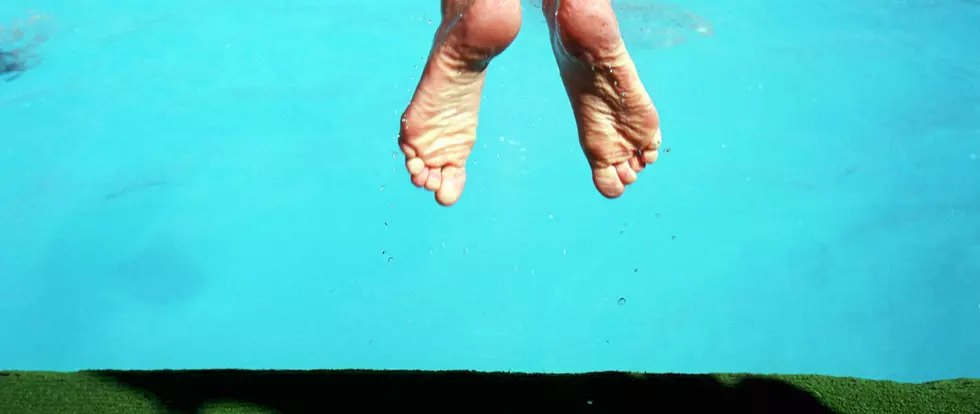 Less Stress, More Fun: Bryan, Texas Park to Offer Low Sensory Swim Days
Getty Images
With the summer soon to be coming in Texas, many will be trying to find ways to cool down. That includes other ways besides sitting in front of the air conditioner. For some, that includes pools or water parks.
However, there are some who can't be around the normal loud noises a pool typically emits when full. Lifeguards whistling to somebody to tell them to walk instead of run for example. And of course all the fun that goes includes yelling sometimes.
That includes me too, I know I yelled a lot when I was out with friends at pools.
To help those who deal with sensory issues, Sadie Thomas Memorial Park has come up with a wonderful idea to make sure that everyone has a great time during the heated months.
According to KHRD, the park and city have introduced a day at the beginning of the months of June, July, and August that helps everyone with sensory issues to have more fun.
KHRD reports that from 1 to 5 PM, normal pool amenities, such as music and other features, will be turned off to reduce noise. Lifeguards will also use their whistles less often. The pool will also have signs up to encourage those around the pool to be quiet during the allotted time.
In a statement released by the city, they hope to provide "a conducive environment for individuals who need reduced exposure."
I think this is a wonderful idea. Not only it is a great way to help everyone cool down, it also makes sure that those who can't always join in on the fun, can now have fun with the help from others.
I'd like a pool in the Killeen or Temple area to try this out. What do you think?
">Let us know on our station app.
This $170M Texas Ranch With 65,000 Acres Is a Dog Lover's Dream Home
Mesa Vista, the 65,000-acre Panhandle ranch, which belonged to oil billionaire
T. Boone Pickens
until his death three years ago, has been up for sale since 2017. The list of mind-blowing amenities is long, but for the price it's quite a deal!
The property includes its own golf course, a chapel with a memory garden, an airport with a private apartment for the pilot, and a 40-unit kennel, complete with a bronze dog sculpture in front of the building. Pickens, who was an avid hunter and dog lover,
told Land Report in 2015
"
Back when I couldn't afford one bird dog, I had two. When I couldn't afford two, I had three
."
Let's take a look around this incredible piece of property, which
was recently reduced
from $250 to $170 million, and see what kind of luxuries you and your furry friends could enjoy!
No Fares Needed: Go Back to School With This Bus Airbnb in Austin, Texas
When all of us were younger, we dreaded getting on the school bus, so why is this unique
Airbnb
in Austin, Texas so charming? The wheels on this bus don't go 'round and 'round, but board it and you'll be on the fastest route to rest and relaxation.
Chill Out This Summer at the 6 Best Swimming Holes in Texas
Feeling hot, hot, hot? Here are six of the best swimming holes in
Texas
to get your chill on and lower that core temperature.
Trips to Discover
and
The Crazy Tourist
both list the following six places as the best places to cool off this summer in the great state of Texas. You'll want to keep this list handy as the mercury rises and the sweat starts to pour!
Let's Check Out This Ranch on The Market in Bryan, Texas
This would be the perfect ranch house...if I had the money!