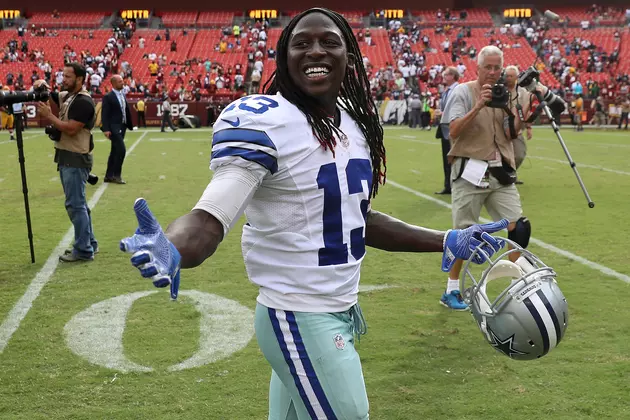 Lucky Whitehead Misidentified As Thief
Getty Images
The Dallas Cowboys made news by releasing Lucky Whitehead Monday after a report of a shoplifting arrest, as well as a missed court date linked to the case.
Our news partners at KWTX reported Tuesday that word from Lucky Whitehead's hometown is that someone falsely used his name in the case.
Lucky Whitehead's agent, Dave Rich, asserted that Whitehead wasn't even in Virginia at the time the arrest was reported, and authorities said they were looking for someone who used Whitehead's given name, Rodney Darnell Whitehead Jr..
The release of Whitehead was just the latest of legal troubles for the Cowboys this off-season. Two defensive players were recently arrested as well.