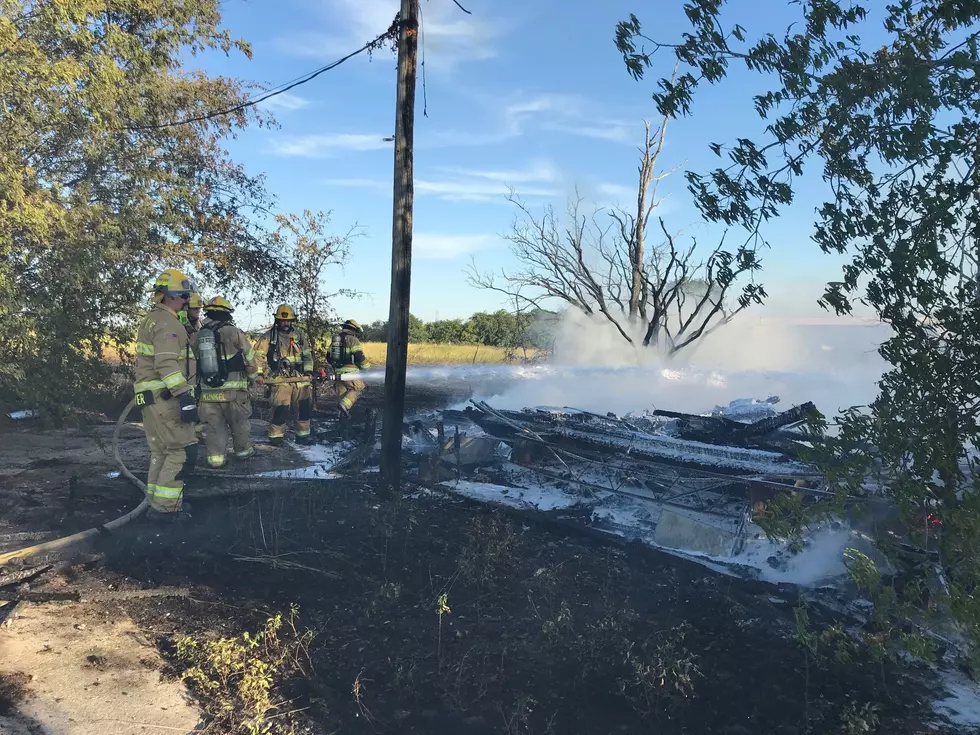 Temple Fire & Rescue Responds to Blaze on Southeast Side
Temple Fire & Rescue
I was just leaving the drive-through at the Scott & White Pharmacy in Temple Wednesday evening when I spotted a thick, black plume of smoke coming from the southeast side of town, then saw a fire engine and ambulance whizzing by.
Temple Fire & Rescue and members of the Little River-Academy Volunteer Fire Department responded to a report of a structure fire in the area of Barnhardt Road at 6:28 PM.
Whey they arrived, they saw heavy smoke and flames coming from an abandoned mobile home at 2401 E. State Hwy 36. To make matters worse, the flames had spread to the unkempt vegetation around the abandoned home.
Thankfully no one seems to have been injured, and the fire was under control by 7:20 PM.
The cause of the fire remained under investigation Wednesday night, and fire crews were staying on the scene to extinguish any hot spots and make sure the area was safe.
Thanks to all the firefighters and EMTs who are putting in overtime with the increased fire danger lately. We really appreciate it.
Back in July, Temple Fire & Rescue responded to 1,218 calls across the city. That was 137 more calls than June. Over 700 of those calls were for EMS/Rescue. 292 were good intent calls, which means they turned out to be false alarms but the people who called had genuine reason to be concerned.
I don't have to tell anyone who's stepped outside lately that it's hot as heck out there and dry as a bone. Make sure you're always mindful of anything you could do to inadvertently start a fire. No flicking cigarette butts out of your car window or leaving leftover barbecue coals glowing in the yard while you go to bed with a belly full of brisket.
Enter your number to get our free mobile app
KEEP READING: Get answers to 51 of the most frequently asked weather questions...