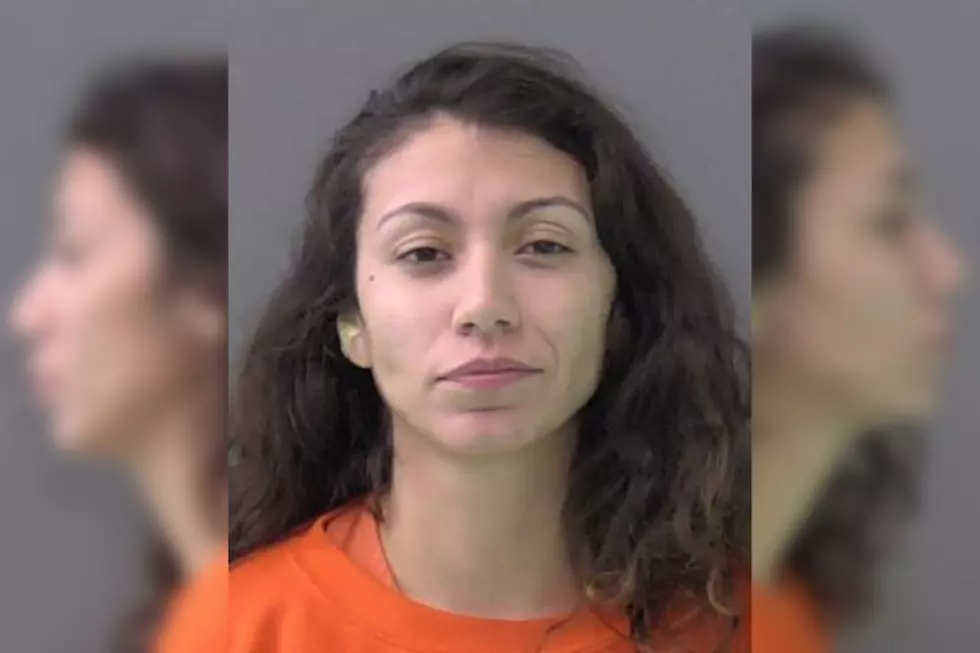 Temple, Texas PD Arrest Austin Woman Following Sunday Night Stabbing
Andrea Garcia - Bell County Jail Photo
An Austin, Texas woman who allegedly stabbed a man in Temple, Texas on Sunday night has been arrested by the Temple Police Department.
Saturday Night Fights
KWTX reports that Temple Police were called to a residence on Saturday night, about 11:45pm, September 12, in the 200 block of N. 9th Street. Upon arrival, Temple PD found a man who was suffering from a stab wound.
Neighbors told Temple PD that a female suspect drove away in a vehicle.
Temple Stabbing
According to the report, the stabbing victim told officers that he was at his friends house when two women started fighting in the street. The victim grabbed a water hose to spray the women to get them to stop fighting. The victim then escorted one of the women to her car hen the stabbing occurred. The victim, who has not been identified, was stabbed in the stomach, according to a police spokeswoman.
The woman then left the scene.
Temple Police Make Arrest
Temple police were able to locate the woman, identified as Garcia, and she was taken into custody. Garcia was being held at the Bell County Jail Monday afternoon. Garcia's online records show that no charges or bond amounts were listed Monday.
Police say the victim has decided to press charges although his wounds are not considered serious or life threatening.
In Other Temple Police News
According to a press release, Temple PD are looking for information regarding an aggravated robbery that happened around 8:30pm on Friday, September 9 in the 1100 block of North General Bruce Drive.
The report says the clerk was robbed at gunpoint and the suspect is described as a black male wearing camouflage clothing and armed with a handgun.
Anyone with information should contact the Temple Police Department at 254-298-5500 or the Bell County Crime Stoppers at 254-526-8477, where callers can report anonymously.
Have You Seen Any Of Bell County's Most Wanted Criminals?
Bell County needs help in finding these individuals who are on the run from law enforcement.
Texas Crime Statistics By City
Check to see how crime compares in your city versus elsewhere.