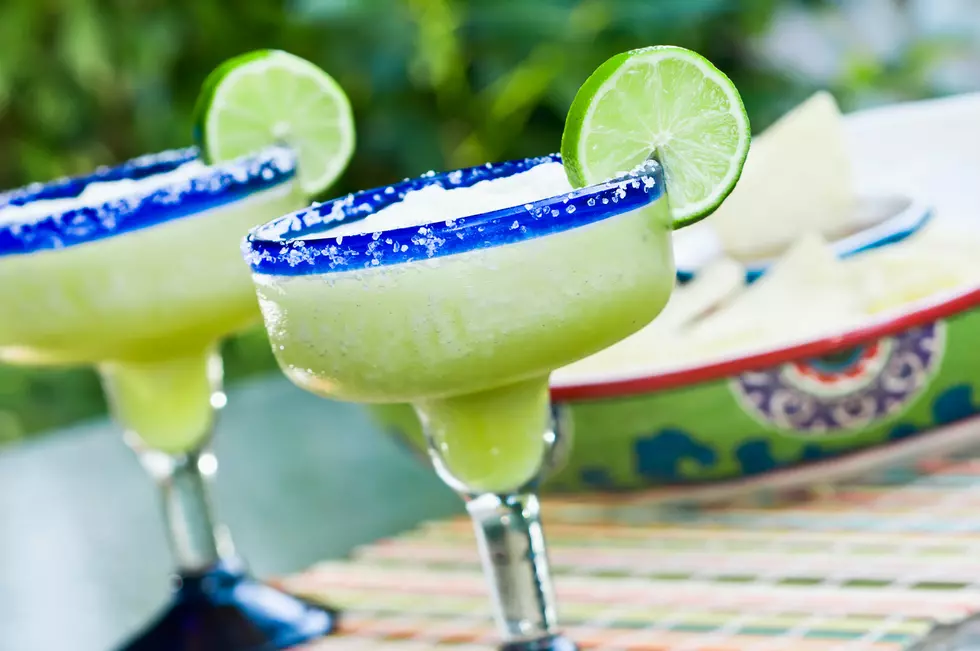 Texas Celebrates National Margarita Day This Saturday
Getty Images
How do you like your margarita? Frozen? On the rocks? In a giant fish bowl or whale bone?
However you like 'em, this Saturday is the perfect excuse to put them away like a trash can at your favorite taqueria! (As if you ever really need an excuse.)
Saturday, February 22 is National Margarita Day. Is it one of those silly made-up holidays that seems to have come out of nowhere?
After all, the margarita is one of the most popular cocktails on the planet. It's relatively easy to make, has so many delicious variations, and goes great with just about everything, especially the Tex-Mex food we hold dear in Texas.
There almost as many margarita origin stories as there are varieties of the drink. Some people think it was a prohibition-era spin on the traditional daisy cocktail. Others think hotel magnate Tommy Hilton borrowed the idea for the drink from a socialite named Margarita Sames. There's even an urban legend that it was named for Rita Hayworth, who was born Margarita Carmen Cansino.
Personally, I think Prometheus stole the recipe from the gods and gifted it to humans because he had a soft spot for us. I'll toast his name Saturday when I get my first marg this weekend.
So, what's your favorite type of margarita, and where's your favorite place in Central Texas to get one (or several)?
Let us know in the comments. Cheers!
Enter your number to get our free mobile app