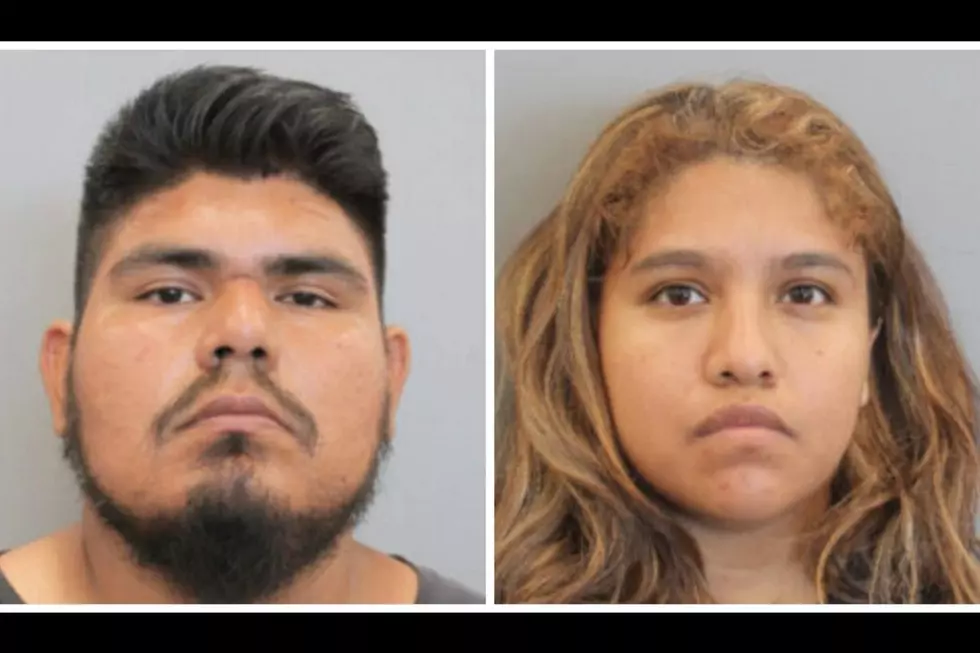 Texas Couple Charged in Death of 8-year-old That Weighed 29 Pounds
Houston Police Department, KWTX
An average 7-year-old child weighs 50 pounds. This child weighed less than 4 gallons of water, and was 8 years old. Her twin sister who survived weighed even less than she did.
In a sickening case of child abuse, a Houston, Texas couple has been charged with capital murder, 17 months after the death of a malnourished 8-year-old girl with multiple injuries. The child only weighed 29 pounds when she died, according to KWTX.
Horrifying Abuse and Starvation
Soledad Mendoza and Ruben Moreno were charged for their role in the girl's death after a lengthy investigation. Mendoza is the child's mother and Moreno is her boyfriend.
The girl died in December 2020 at Houston's Memorial Hermann Memorial City Medical Center. Her surviving twin who was treated at the same hospital weighed less than her sister at just 26 pounds, and had multiple injuries as well.
According to KRPC in Houston, the couple is accused of withholding food from the girls and repeated abuse that caused bruises and broken bones.
Texas Department of Family and Protective Services
In a child fatality report, DFPS investigators discovered bruises on the girl's legs and noted that her twin sibling could barely walk.
The 8 year old surviving twin disclosed she and the deceased child were locked in a closet all day with no food, placed in a trash bag, thrown on the floor and kicked on the wall by her mother. She also reported being hit with a belt and a shoe everywhere on her body by the paramour after getting food to eat in the home. The Department found that the deceased child and surviving twin sibling were in the care of mother and her paramour when they received multiple injuries, were not properly fed, and did not receive medical care.
Mendoza and Moreno are being held at the Harris County Jail with a $1,000,000 bond each.
The Most Dangerous City in Texas for 2022 May Surprise You
According to FBI statistics
, Texas had
438
violent crimes and
2,562
property crimes per 100,000 residents as of this year. For every 100,000 residents, there are
224
police officers statewide.
Crime rates are expressed as the number of incidents per 100,000 people.
Bet You Didn't Know: 10 Bizarre Texas Laws Still on the Books
Many states still have strange laws on the books that aren't enforced or taken seriously anymore, and Texas is no exception.
Most of these laws are just funny now, but at one time, there was a valid (or at least somewhat valid) reason for them to exist.
Let's take a look at 10 of the weirdest ones in the Lone Star State.
What's the Best Thing About the Most Expensive House in Texas? Being Safe
The most expensive house for sale in Texas includes a private marina, multiple waterfalls, a media room, 25 acres of amazing views on
Lake Travis
, and a safe room.
You really need to see
Villa Del Lago
to appreciate all these amazing features. Of course, luxury doesn't come cheap! The property comes with a price tag of $45 million.
Ready for the tour?