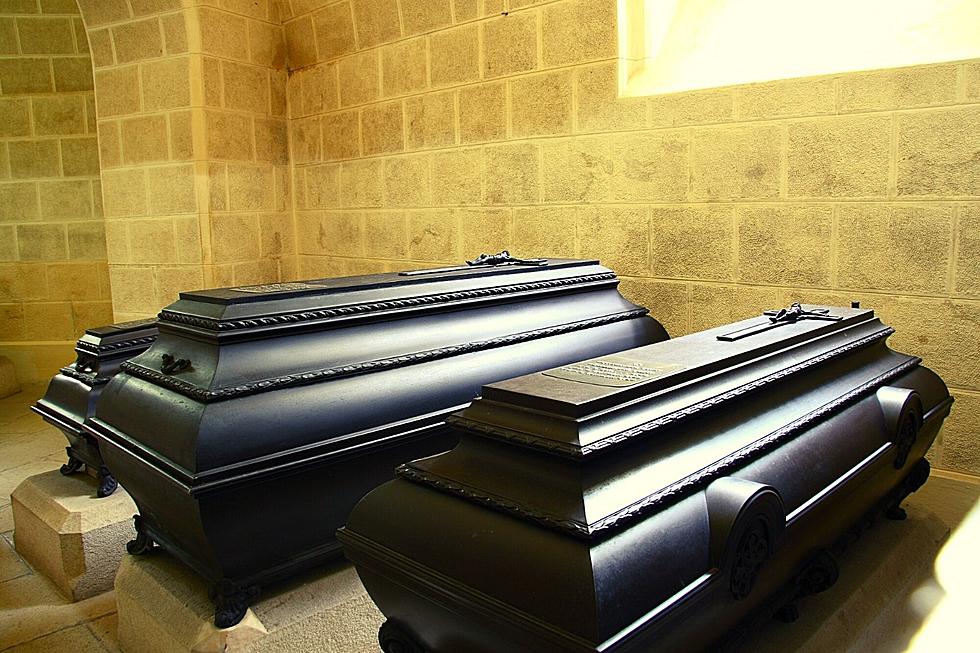 Why a Texas Father Found the Wrong Body Inside His Son's Coffin
Canva
Losing a child is one of the most painful things I can imagine going through.
Now imagine trying to say your final goodbye, and seeing a stranger.
A Waco man is still in shock after the heartbreaking discovery of the wrong body in his son's casket.
What Happened to Davis Brady and Kyle Betts?
According to Newsweek, Davis Brady of Waco and Kyle Betts of Florida were found by police in a Jacksonville apartment after both of them had fatal overdoses last April.
WJAX-TV reported that within days, Brady's family decided to have him embalmed, and Betts' family wanted him cremated.
What happened next caused even more devastation to the families.
How The Bodies Were Switched
During the ensuing investigation, the men were misidentified as each other, even though they didn't look anything alike and there was a huge age difference between them - Brady was 22, and Betts was 36.
Both families said that the men's case numbers were mixed up when they were transported to the medical examiner's office. The mistake became plainly clear when the Duval County Medical Examiner's Office scratched out and switched the two names on the toxicology reports months later, according to WJAX-TV.
During the autopsy exams, the men's numbers were switched again, which finally left them correctly identified.
By the time the families learned the men's identities were switched, the body thought to belong to Betts—but was really Brady—was cremated.
Who is Responsible?
Both families are exploring their legal options, and said the medical examiner and the county detectives on the case need to be held accountable.
To make matters even more painful for the Brady family, cremation is against their religious beliefs since they are practicing Mormons.
In fact, Davis' father, Stephen Brady, says he's not even sure the ashes he received are those of his son.
Both families said no official ever reached out to them for identification during the initial investigation, and they continue to look for answers as they deal with their grief.
Bet You Didn't Know: 10 Bizarre Texas Laws Still on the Books
Many states still have strange laws on the books that aren't enforced or taken seriously anymore, and Texas is no exception.
Most of these laws are just funny now, but at one time, there was a valid (or at least somewhat valid) reason for them to exist.
Let's take a look at 10 of the weirdest ones in the Lone Star State.
10 Myths About Texas That Even Some Natives Believe
Everything's bigger in Texas, including the tall tales! Our state can seem pretty strange to people from far away, or even our immediate neighbors. There are several myths about Texas that range from quirky to fun and just plain ignorant and insulting, and even some people born and raised her believe 'em. Here are a few we can dispel today.
13 Celebrities with Roots in Central Texas
Central Texas knows talent! From musicians and actresses to football players, we list 13 celebrities with roots right here in Central Texas.