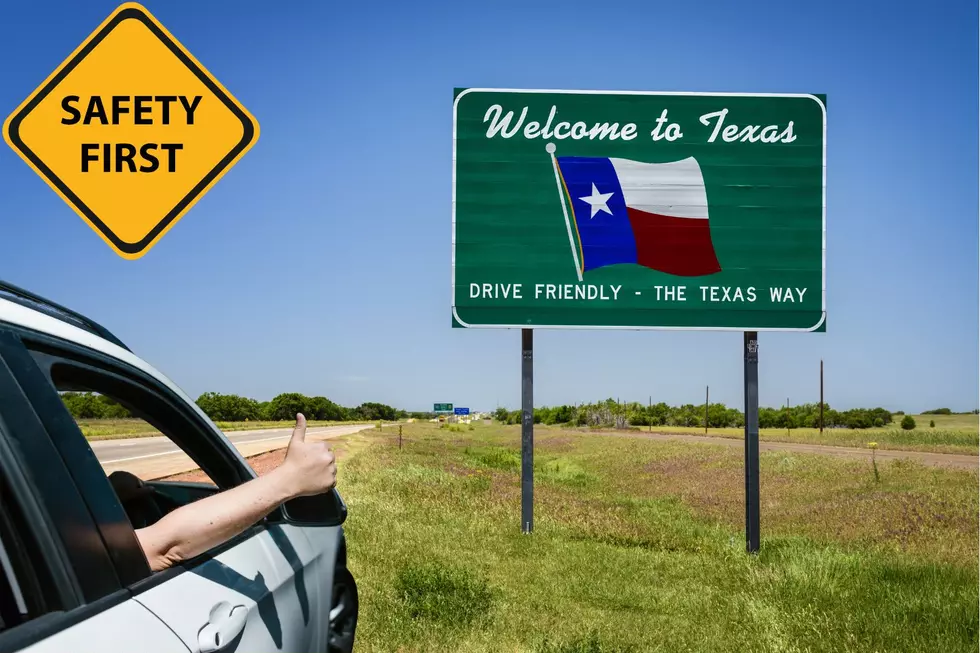 Southern Hospitality: Texas Parks Four Cities in Top Ten Best To Drive
Canva
We all have those moments in Texas while driving, don't we? Someone cuts you off, the person in front of you doesn't use their blinker, finger gestures are exchanged...to say the least, sometimes driving isn't fun. But while these moments are often when driving, it turns oout driving in the Lone Star State isn't as bad as some may think it is.
Data is being collected every day about certain aspects of life in the age we live in. WalletHub recently put together a list of the best cities in the United States to drive around in. With how big the state of Texas is, the Lone Star State should've had at least one on the list, right?
WalletHub's Data And Findings
WalletHub used four main points to ascertain what made a city safe to drive in:
- Cost of Ownership & Maintenance
- Traffic & Infrastructure
- Safety
- Access to Vehicles & Maintenance
So using these categories, and their various subcategories, WalletHub determined the best 100 cities to hit the road in. In what may surprise some, Texas landed 40% of the cities in the top ten.
Texas Driving Ranked By WalletHub
The highest city in Texas ranked on the list was Plano, coming in second with a score of 65.99. Right behind in third holding a score of 64.78 was Corpus Christi. At eighth was Arlington at a score of 62.67, and Garland right behind at ninth scoring 62.66.
However, various other cities in the state were on the top 100. Nine other cities from Texas were listed, Lubbock, San Antonio, and Fort Worth to name a few.
So Texas, looks like we've been driving well, but looks like we can get a few more cities in the top 100. So remember to drive safe and use those blinkers!
10 Myths About Texas That Even Some Natives Believe
Everything's bigger in Texas, including the tall tales! Our state can seem pretty strange to people from far away, or even our immediate neighbors. There are several myths about Texas that range from quirky to fun and just plain ignorant and insulting, and even some people born and raised her believe 'em. Here are a few we can dispel today.
Want To Ship Yourself Away? A Company In Waco, Texas Could Help
Want to stay in a shipping container without the worry of being shipped away? We've got just the ticket.
21 Texas Town Names Outsiders Can't Pronounce
Have you ever heard someone call Killeen "Kye-lean" or Salado "Salad-oh"? That's just the tip of the Texas mispronunciation iceberg. Here are the towns and cities most folks who didn't grow up in Texas don't have a clue how to pronounce.
Test Your Texas: How Many of These Jeopardy! Questions Can You Answer?
Jeopardy! as we know it has been on the air since 1984, but the show got its start way back 1964.
Over the decades, the writers have managed to keep coming up with challenging questions to test the intellectual might of America's best and brightest (and sometimes softball questions for celebrities).
Texas is a place packed with personality, culture, and history, and there've been hundreds of questions/answers about the Lone Star State. Let's take a look at a few recent ones, and keep an eye out because we'll add more soon to test your Texas trivia skills and challenge newcomers.
How many of these can you get right without Googling?