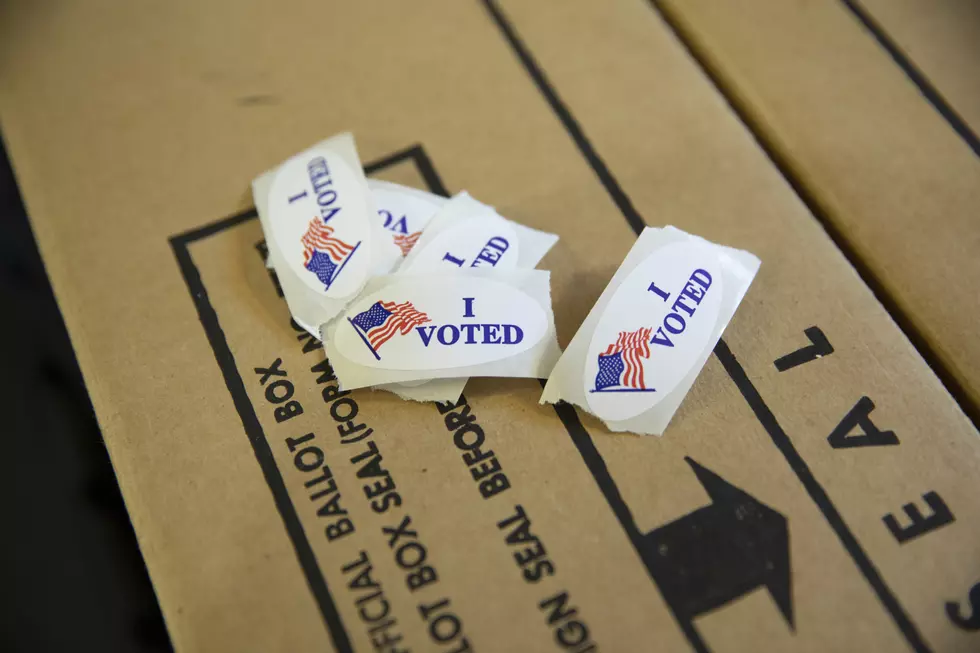 Texas Voters Approve 9 Of 10 Constitutional Amendments
Getty Images
The results from Tuesday's elections are in and Texas voters made their voices heard on 10 constitutional amendments on the ballot.
Nine of the 10 amendments on the ballot was approved yesterday including the controversial "Proposition 4" which prohibits a state income tax. Here's the rundown according to KWTX News 10:
1

This amendment which would have allowed an elected municipal judge to serve as a municipal judge in more than one municipality at the same time, in the same manner as appointed municipal judges was the only amendment on the ballot REJECTED by voters.

2

This amendment authorizes the Texas Water Development Board to issue additional general obligation bonds, in an amount that does not exceed $200 million, for the economically distressed areas program.

3

This amendment would allow the legislature to prescribe the method of determining the amount of the tax exemption and the duration of the exemption and also would allow the legislature to create any additional eligibility requirements for the tax exemption.

4

This controversial amendment prohibits the state from imposing or collecting an individual income tax, including an individual's share of partnership and unincorporated association income.

5

This amendment automatically appropriates the net revenue received from the portion of the state's tax revenue received on sales of sporting goods to the Texas Parks and Wildlife Department (TPWD) and the Texas Historical Commission (THC). The legislature would maintain the authority to determine the specific uses of the funds and their allocation between TPWD and THC.

6

Voters approved this amendment authorizing the legislature to increase the maximum bond amount for the Cancer Prevention and Research Institute of Texas (CPRIT) from $3 billion to $6 billion to be issued by the Texas Public Finance Authority. CPRIT was created in 2007 to promote and fund cancer research in Texas. CPRIT uses bond proceeds to award grants for cancer
research and prevention.

7

This approved amendment will allow increased distributions from $300 million per year to $600 million per year to the available school fund and also allow the State Board of Education, the General Land Office, and other entities that manage revenue from land or other properties held in the permanent school fund to distribute certain revenue to the available school fund.

8

Voters approved this amendment which would create the flood infrastructure fund as a special fund in the state treasury, using money appropriated from the economic stabilization fund to provide additional resources to implement plans to mitigate flood damage.

9

This approved amendment authorizes the legislature to create a property tax exemption for precious metal held in a precious metal depository located in this state.

10

Finally, this approved amendment authorizes the legislature to allow a state agency or political subdivision to transfer a law enforcement animal to the animal's handler or another qualified caretaker in certain circumstances.