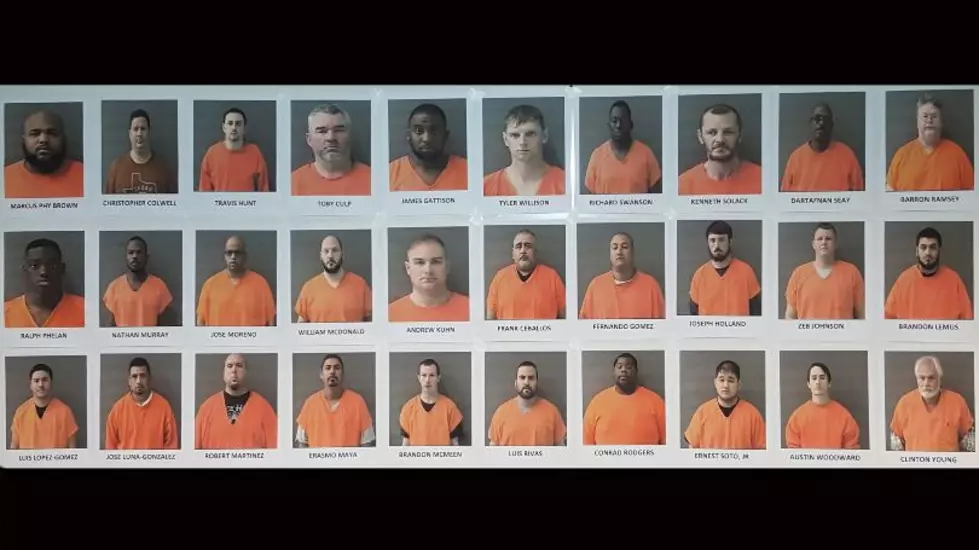 Two Day Prostitution Sting Leads to 30 Arrests
KWTX
KWTX's Alex Cano reported that Bell County Sheriff deputies, Bryan authoritiies, and Temple authorities worked together to arrest 30 people involved in a prostitution sting.
The Bell County Sheriff's Department said in a press release on Thursday, "The operation was conducted in two different areas in Bell County two different locations in the city of Temple."
The operation included leaving advertisements on social media sites that enticed people into paying for sexual favors. The sting operations took place on February 1st and on February 6th.
There were 30 individuals who were arrested between the two days of the sting operation. There were four Fort Hood soldiers arrested, two men currently on probation, and three of the men arrested were sent to immigration officials.
Sheriff Eddy Lange of Bell County said, "As sheriff, my goal is to focus our efforts on sex buyers who are seeking to take advantage of sex trafficking victims; we are putting these predators on notice that our Bell County community will not tolerate their behavior."
To view the full list of men arrested in the two day prostitution sting, just click the link here.