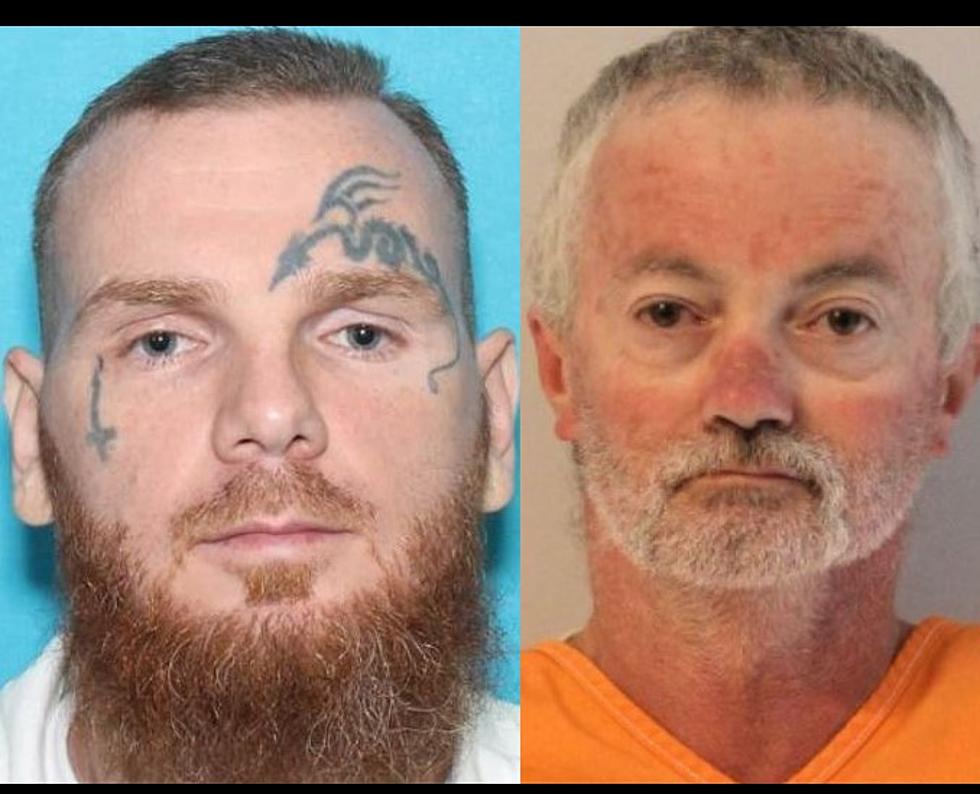 Two Men Added to Texas Top 10 Most Wanted Lists
From Left to Right: Joshua Dee Daniels, Joseph Darwin Watson - Texas Department of Public Safety
Two men from Texas have been added to the state's Most Wanted list. The Texas Department of Public Safety reports the individuals in question are 39 year-old Joshua Dee Daniels, of Midland, and 52 year-old Joseph Darwin Watson, of Hamilton.
Daniels is wanted for sexual assault and for a parole violation. Authorities have been looking for Daniels since January 2020 after he violated parole and fled Midland. His record shows previous convictions of burglary of a habitation, engaging in organized criminal activity, and sexual assault.
Anyone with information leading to the arrest of Daniels may be eligible for a reward up to $7,500.
Watson is wanted for failure to comply with sex offender registration requirements. He's been wanted since October 2020 after fleeing Hamilton. Watson's record shows two counts of aggravated sexual assault involving a 5 year-old boy and another sexual assault charge involving a 47 year-old woman.
Information leading to the arrest of Watson will be rewarded up to $3,000.
Texas DPS says 12 individuals have been arrested so far this year, including four gang members and six sex offenders.
To see the full lists of Texas 10 Most Wanted individuals, click here.
The 10 Safest Towns in Texas
These are the 10 safest towns in Texas based on violent crime and property crime rates via
Neighborhood Scout
.
These 180 Kids Have Gone Missing in Texas in 2021
10 Safest Neighborhoods in Lubbock
Here are Lubbock's 10 safest neighborhoods according to violent and property crime numbers found on
Neighborhood Scout.
Listeners Share Pictures From the May 20th Hail Storm