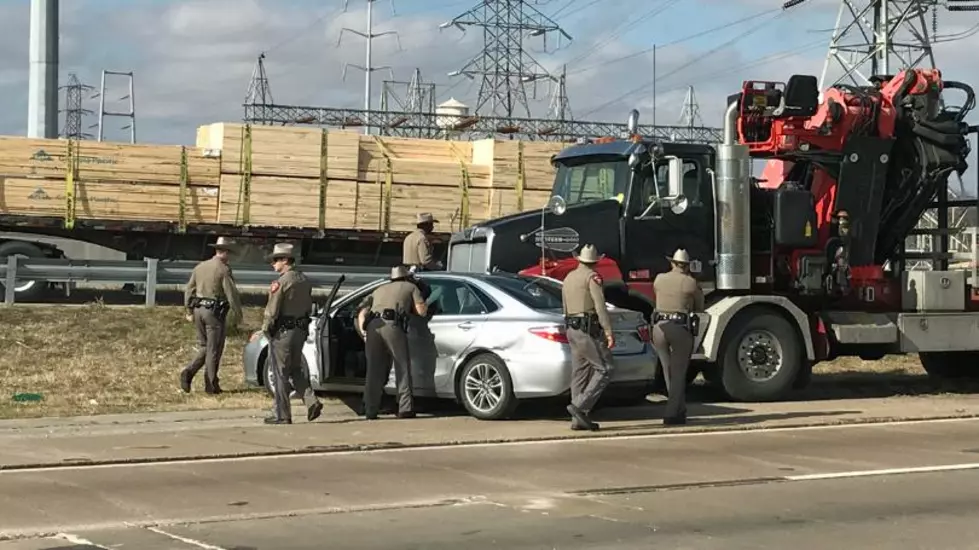 Chase on Interstate 35 Ends in Crash
Neal Klaeser, KWTX
KWTX reported that Department of Public Safety State Troopers were involved in a car chase on Interstate 35 on Wednesday that came to an end in Waco when the fleeing vehicle crashed on Interstate 35 South at the University Parks Drive exit.
One of KWTX's reporters said the chase led to numerous cars crashing on Interstate 35 South. An ambulance was deployed to the scene, but it wasn't known if there were any injuries.
By 2:20 p.m., traffic along -35 South was backed up by U.S.Highway 84 in Bellmead. The Texas Department of Transportation said to expect at least a 10 minute delay.