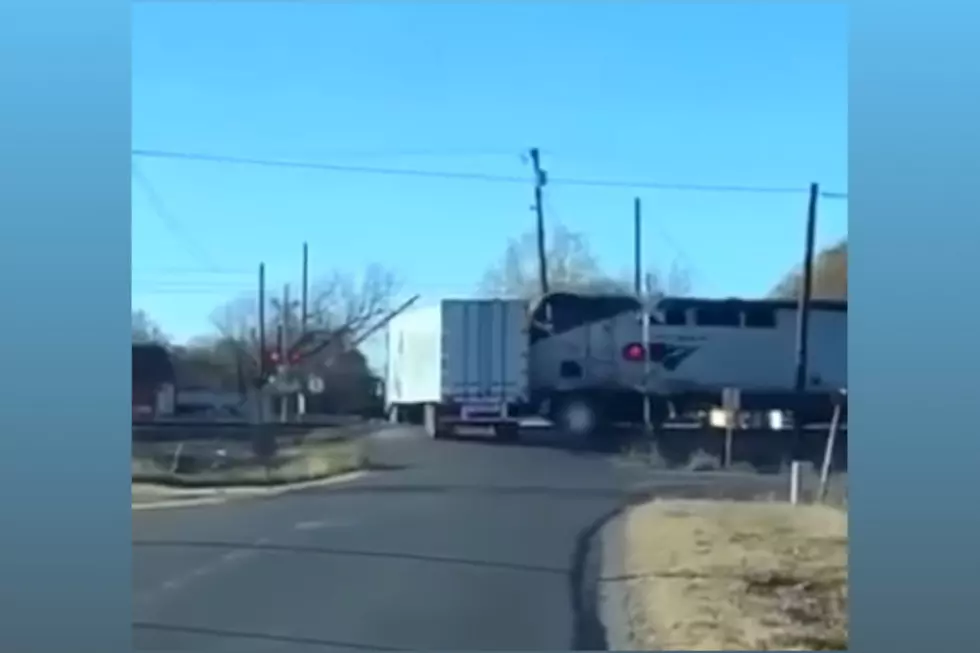 Video Shows Train Hitting Truck at Moody Crossing
Cody Goodwin, Moody Police Department, Facebook
A video shared by the Moody Police Department shows the moment an Amtrak train collided with an 18-wheeler in Moody Wednesday.
---
---
According to KWTX, the crash happened Wednesday afternoon at a crossing in Moody along State Highway 317.
Truth be told, I thought this was going to be much more brutal to watch, but the train seems to come to a stop just after it hits the semi. Apparently it was already slowing down by the time the collision happened.
The semi was only slightly damaged and the driver didn't report any serious injuries. An Amtrak spokesman said no one on the train was injured either. The train was able to continue along its route once the semi was removed.
This got me thinking: how many train collisions happen in a year, and how many people are hurt or killed from a train accident?
According to the website Operation Lifesaver, Rail Safety Education, in 2019 there were 2,216 collisions involving a train. That lead to 807 injuries and 293 fatalities. The National Highway Traffic Safety Administration says that a motorist is almost 20 times more likely to die in a crash involving a train than in a collision involving another motor vehicle.
Trains don't stop the same way a car can. It takes longer, and the force of impact can be much greater from a train. It's always best to play it safe and stop for train signals and always be aware when crossing the train tracks.
Here's the video of the collision.
---
---
Enter your number to get our free mobile app
CHECK THEM OUT: States With the Best and Worst Commutes