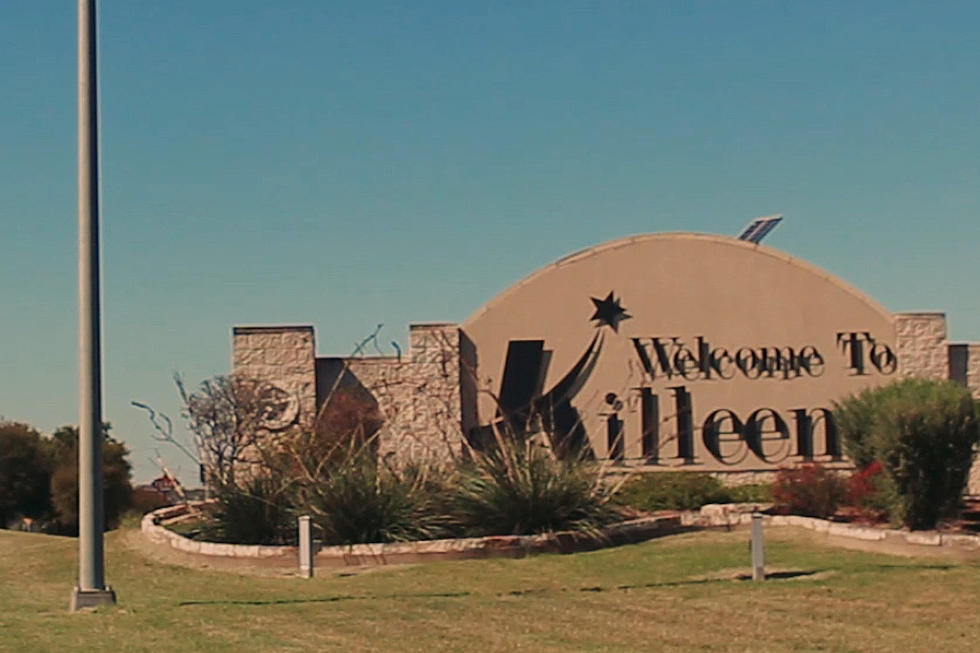 WOW! Killeen-Temple Ranks 6th in The Nation For Six Figure Jobs
Townsquare Media
Who says people in Kileen and Temple aren't making money?
The number of people driving to Austin and surrounding areas for tech jobs and other occupations is growing!
Huge Increase
A new report shows Killeen & Temple has seen a 174.7% increase in six-figure jobs, making it the sixth-largest midsize metro area in the United States.
Blame It On Tech Jobs
According to the report, tech jobs are one field that is contributing to the growth rate.
Jobs like software developers and information systems managers have a reported median income of $103,650.
If you want to make more money, learn IT and Tech
The Numbers
If you pay attention to the numbers, this area is doing well.
The report found Killeen-Temple metropolitan area experienced a 174.7% increase in six-figure jobs between 2015 and 2020
1,740 people in the area had six-figure jobs in 2015 compared to 4,780 in 2020.
This beats the U.S. average, which saw a 110.0% increase!
How Did The Rest Of The U.S. Do?
According to the report, the median wage across all occupations in 2020 was $37,290.
The change in six-figure jobs in that same 5-year span (2015-2020) went from 5,258,660 to 11,041,870 up 7.9%, with the median income for the rest of the country making $41,950.
If you want to see what other cities are making more or just as much money as people here in the Killeen-Temple area, check out the full report here.
Central Texas has been booming in recent decades, and that growth seems to be exponential. Not only is it reflected in all the news businesses and developments popping up, but in our wallets getting fatter.
Here Are 10 AirBnB's In Temple You Definitely Have To See
Perusing Airbnb to check out a few cool rentals in Temple and I came across these. You got to check these out!
Here Are 10 Killeen Airbnb's To Check Out
Did you know that Killeen had some nice AirBnb's?? Here are a few to check out and recommend to others that come to Texas to visit you!
Texas' Top 15 Pro Athletes from the Past 25 Years in No Particular Order
Texas' Top 15 Pro Athletes from the Past 25 Years in No Particular Order
These are, in my opinion, the Top 15 Professional athletes from the past 25 years.
Of course, we'll start with the Dallas Cowboys (of course we will) and go from there.
The NFL's most prized franchise won 3 World Championships in the 1990s in 1992, 1993, and 1995.
Those teams saw numerous Hall Of Fame coaches and players from Jimmy Johnson, Troy Aikman, Emmitt Smith, and Michael Irvin.
You can't forget about the dynasty the San Antonio Spurs had that started in the late 90s and came into the 200s as an NBA Powerhouse winning 5 NBA Championships led by players such as David Robinson, Tim Duncan, Manu Ginobli, Tony Parker, and in their later years Kawhi Leonard.
What about that 2011 Dallas Mavericks team that gave Dallas their first-ever NBA Championship under the leadership of Dirk Nowitski, Jason Kidd, Jason Terry and company?
We definitely can't deny new superstar Luka Doncic and the Mavericks of today inching closer and closer to becoming a dominant West Coast Team.
I would be foolish not to mention those Houston Rockets teams that repeated as NBA Champions in the mid-90s, (I did say past 25 years right?) and the James Harden led team, who along with Chris Paul boosted the Rockets to the playoffs year after year ultimately leading them to the Western Conference Finals.
Here are my top 15..