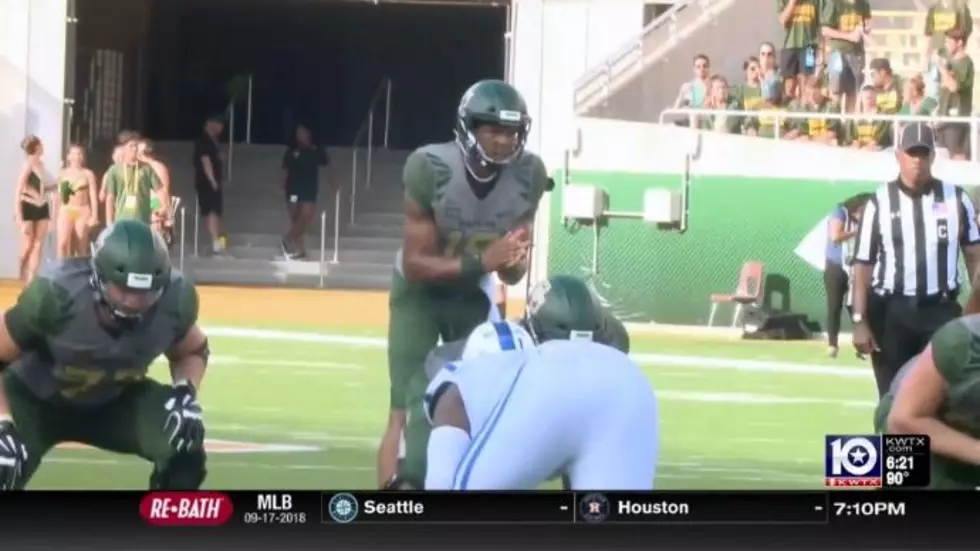 Baylor Prepares for a Fired Up Jayhawk Team
KWTX

KWTX reported that the Baylor Bears are fresh off a loss from the Duke Blue Devils this past Saturday, but have to turn right around this week and deal with another test.
The Kansas Jayhawks football team has been at the bottom of the barrel in the Big 12 Conference, but this season may be the turning of the tide for the Jayhawks.
The Jayhawks coming fresh off of a huge 55-14 win over Big 10 foe Rutgers, are riding high coming into this matchup with the Baylor Bears.
Each team is coming into Big 12 Conference play with non-conference records of 2-1. Kansas is coming off back to back wins against FBS opponents for the first time in this decade, so they are definitely rolling in with some momentum.
Baylor Head Football Coach Matt Rhule said, "The Kansas defense one of the best in the country and so far this year the numbers back that up."
The Bears will host the Jayhawks at McLane Stadium in Waco on Saturday for a 2:30 kickoff at McLane Stadium.
To keep up with your Central Texas sports, news, and events on the fly; make sure to download the KTEM Newsradio 1400 mobile app on your phones!