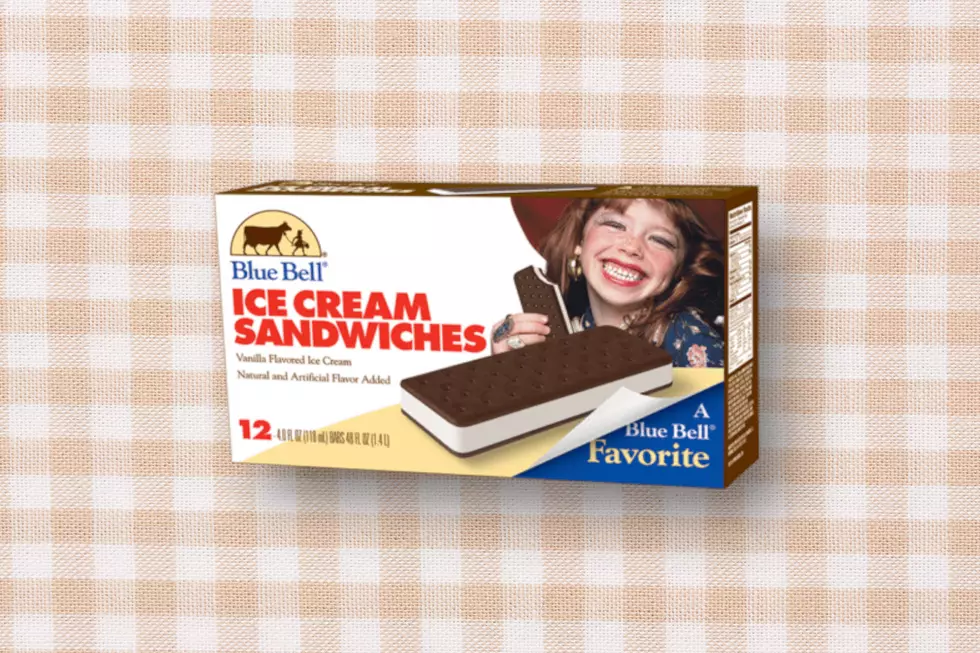 Blue Bell is Bringing Back A Classic
Getty Images, Blue Bell Creameries
The folks at Blue Bell Creameries are bringing back a classic that is sure to have everyone running to their local grocery store freezers.
I can remember the days of going through the lunch line in elementary school along with everyone else who had their 50 cents prepared for this classic treat that's making its return.
If you haven't figured it out yet, I'm referring to Blue Bell's beloved Ice Cream Sandwiches.
Blue Bell took to their social media pages to make the announcement to the world Monday.
---
---
The delicious ice cream sandwiches are made with two chocolate wafers with Blue Bell Vanilla Ice Cream stuffed in the middle. The sandwiches are available now wherever Blue Bell is sold. If you see us in the freezer aisle, better beat us to the Blue Bell case because we'll buy these out! And if you're in the mood for something with a little more texture to it, Krunch Bars are back in freezers too. You really can't go wrong with either.
---
---
Now, if we can just talk them into bringing back the Cookies 'n' Cream Ice Cream Sandwiches and the Pop 'n' Fudge Bar boxes...