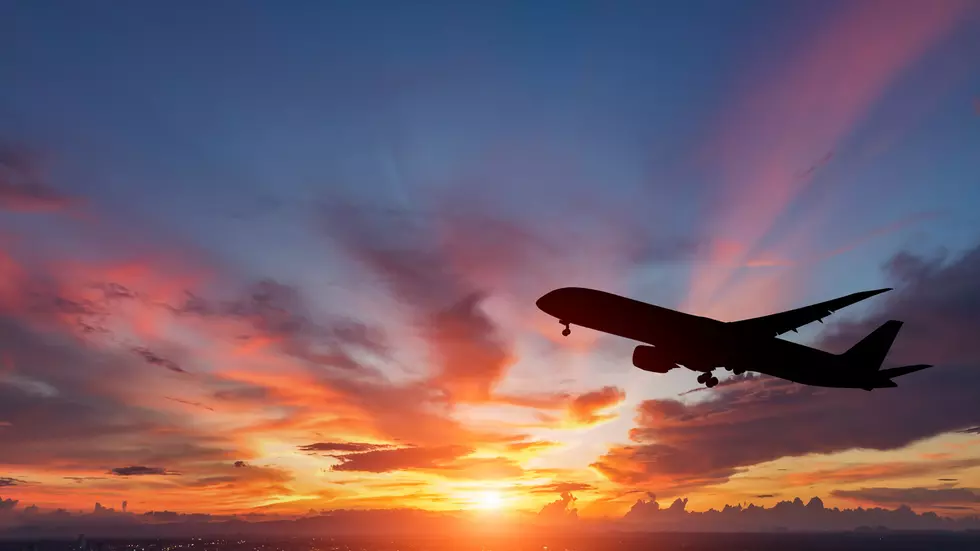 Houston Connection: Woman Reunited with Lost Bracelet Containing Mother's Ashes
Getty Images
Enter your number to get our free mobile app
As someone who's a caregiver to his disabled mother, this story just drove a Mack Truck straight through my feels.
Desiree Encinas of Arizona flew to Houston last month to visit her sisters. KTRK-TV reports that while using the facilities at William P. Hobby Airport, she found a bracelet with a thumbprint indentation that appeared to have ashes in it.
Encinas says she tried to take the bracelet to lost and fount, but it was closed. She instead posted a picture of it to Facebook, hoping someone out there would recognize it and help her get it back to the rightful owner.
---
---
Well, I'm happy to report that it worked!
KTRK reports that the owner, Shara Fisher, was talking to her daughter, Amber (who lives in the Houston area), on the phone when Amber suddenly shouted, "They found your bracelet!" She'd been scrolling through Facebook and saw the Facebook post.
Fisher, who lives in Illinois, was so overcome with emotion that she had to stop her car on the side of the highway and cry it out. The ashes are those of her mother, with whom she was very close, and the thumbprint was her mom's as well. Fisher's mom passed away last Christmas Eve, so the loss was recent. I can't imagine how great it must have felt to know that the bracelet was found by someone with a kind heart who was determined to get into the hands of the person who needed it.
We see so much negativity on social media every day, but stories like this remind us that good things can come of it as well. It just takes users deciding to be kind instead of impulsive.
To add an extra layer of sentimentality to the story, Fisher says her mother grew up in Arizona and always wanted to move there again, so Fisher's planning to travel there to meet Encinas, retrieve the bracelet, and scatter her mother's ashes in Sedona.
Now, if you'll excuse me, I need to go hug my mom.
---
---
KEEP READING: What were the most popular baby names from the past 100 years?