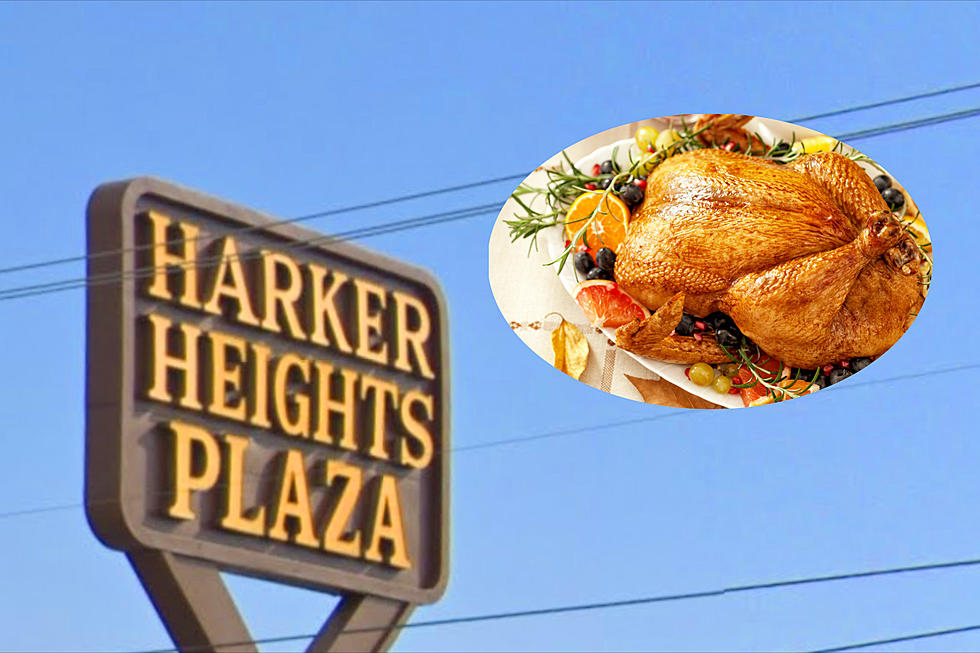 Your Family Is Invited to a Free Thanksgiving Feast in Harker Heights
Google Maps/Getty Images
I know I say this more than enough but, it truly warms my heart when I see the Central Texas community come together, especially during the holidays. That's the spirit behind a free Thanksgiving event coming to Harker Heights.
You and your family are invited to the Harker Heights E Center as they host the 3rd Annual Give Thanks & Share Your Blessings dinner from 4-7PM on Sunday, November 21.
This wonderful event is completely free, so please come out and eat some delicious food and just see how the community works so well together. The benefits of coming to these types of events are learning about community and sharing loving moments with each other. It is such a beautiful sight to see.
Central Texas is a military community, so you might not be around your family for the holidays. Or sometimes you do not get to see your family due to the military and it can dampen your Thanksgiving spirit.
The holiday can also be a melancholy one for some people. They don't feel that they have anybody to talk to or share Thanksgiving with, or maybe they're missing family because of the pandemic or distance.
If that's the case, just know that you will be welcome at this event, and have a chance to be surrounded by good people and good food - just the way Thanksgiving should be celebrated!
I hope to see lots of people from the community out there. It's such a perfect event for getting to know your fellow neighbors and, most importantly, to give thanks and share the blessings.
Bring your positive attitude and your appetite!
12 Soulful Holiday Songs Just In Time For Christmas
Innocently hearing about how someone's mother was having an affair with Santa Claus, to a completely different way of singing Silent Night.
From the first ever hip hop Christmas song, to the most popular soul Christmas song of all time, these are 12 soulful holiday songs to put on your playlist just in time for Christmas!
sides
10 Easy Things to Grow In Your Texas Garden
Whether you're an amateur, novice, or pro, these plants are easy to grow in any Texas garden.