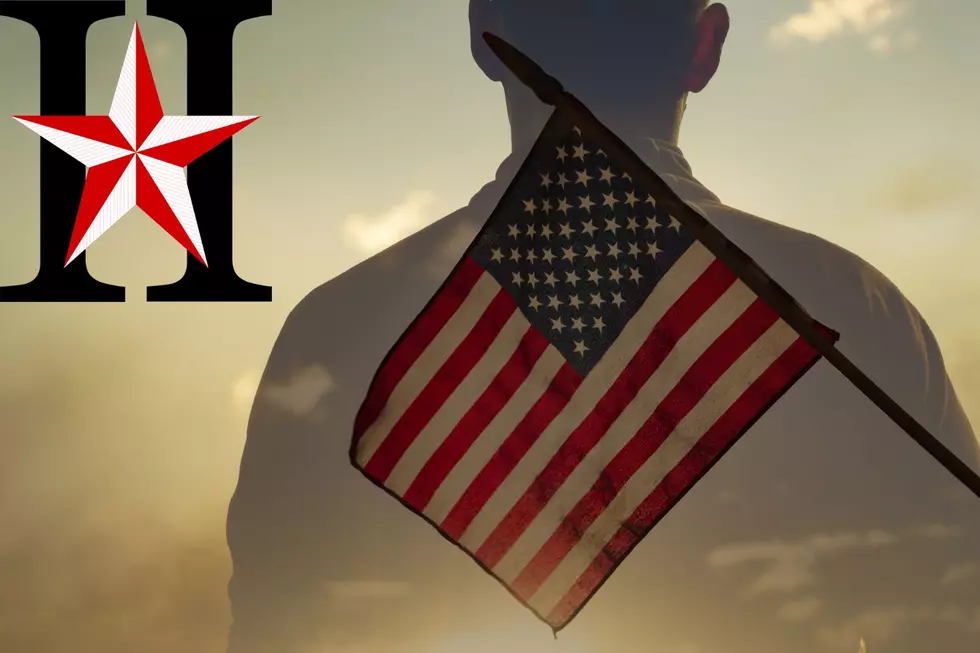 Harker Heights,Texas Veteran's Day Celebration Set For November 10th
City of Harker Heights/Canva
Veteran's Day is one of the most important holidays across the nation. We all should remember the reason for the holiday. It is a time to honor those who gave their time to protect the freedoms we love.
On holidays like these, many gather to remember loved ones. In Harker Heights, such an event is set to take place soon.
Veterans Ceremony in Harker Heights
On November 10th, the ceremony will take place. It is set to begin at 6:30 PM at the Harker Heights Activities Center, located at 400 Indian Trail.
In a press release from the City, some of the organizations involved include: Area Veterans Advisory Committee, Vietnam Veterans of America Ch. 1000, Military Veterans Peer Network, Friends of the Central Texas State Veterans Cemetery & Wreath Riders, Harker Heights Chamber of Commerce, along with military officials and local government.
The Mayor of Harker Heights, Spencer H. Smith, also said in a statement from the release:
"The Harker Heights Veterans Day ceremony is a longstanding tradition that we're privileged to host, Its important to come together as a community and remember all who have served our country."
The event will be held indoors as well.
Veterans Day History
The press release also goes into detail about the history of the holiday. First known as Armistice Day, the holiday officially became national in 1938. And in 1954, President at the time Dwight D. Eisenhower officially changed the name to Veterans Day.
Remember to thank those who serve for us, as they keep us free.
21 Texas Town Names Outsiders Can't Pronounce
Have you ever heard someone call Killeen "Kye-lean" or Salado "Salad-oh"? That's just the tip of the Texas mispronunciation iceberg. Here are the towns and cities most folks who didn't grow up in Texas don't have a clue how to pronounce.
Hook 'Em! 7 Celebrity Graduates From University of Texas at Austin
When you think of the University of Texas at Austin, what comes to your mind first? Is it celebrities? Of course, some celebrities are more vocal than others about their alma mater. Matthew McConaughey lets everyone know where he came from, so no surprises there. The actor is also a Professor of Practice at the university's Moody College of Communication, and graduated in 1993 with a Radio/TV/Film degree from UTA.
Aside from McConaughey, you might be surprised at some of the famous people who picked up a degree in the Lone Star State's capital city.
10 Myths About Texas That Even Some Natives Believe
Everything's bigger in Texas, including the tall tales! Our state can seem pretty strange to people from far away, or even our immediate neighbors. There are several myths about Texas that range from quirky to fun and just plain ignorant and insulting, and even some people born and raised her believe 'em. Here are a few we can dispel today.
Top 25 Delicious Foods & Drinks That Define The Great State of Texas!
There's more to Texas than just Dallas Cowboys and oil in fact, Texas has helped shape the taste of America. From BBQ, to Tex Mex to Ice Cream and beyond, Texas has introduced the rest of the U.S. to the Texas way of life through food. So what foods and drink make Texas so special? Let's take a look.