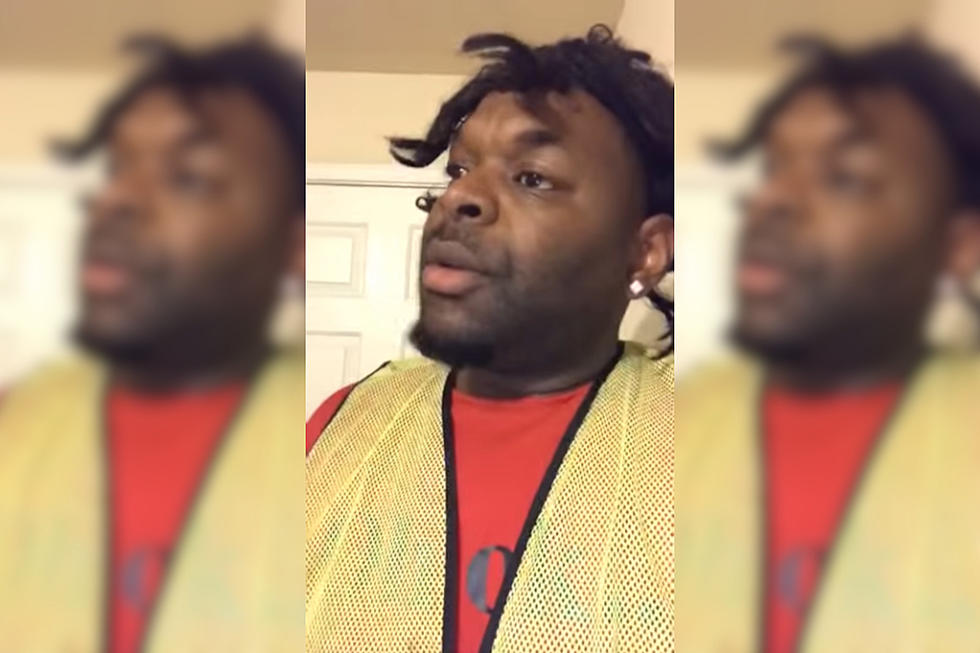 The Always Funny Kerwin Claiborne is Coming to Twice as Funny in Killeen
Tredajoker Media, YouTube
I don't think Killeen is ready for Kerwin Claiborne. I've seen this man in action, and he is a certified macadamia nut. Whether we're prepared to handle him or not, he's getting ready to take the stage at Twice as Funny Comedy Lounge.
This man is absolutely hilarious. If you're not familiar with who he is, Claiborne is a Mississippi native who has proven himself to be a very talented comedian. Chances are you may know of him, but maybe didn't catch his name.
His skits on social media are some of the craziest you have ever seen in your life! They get shared quite a lot, so you've most likely seen at least one that made you crack up. He specializes in funny voiceovers and skits tailored for social media.
All his wigs look like a bird's nest, and he pretty much imitates us women in our most trifling stages. The thing is, you can't even be offended be he absolutely nails it.
Growing up, his influence is where people like Tyler Perry, Jamie Foxx, and Martin Lawrence, and you can tell that he is going to do just as great as those particular actors he has studied. He has also worked under some greats as well.
Claiborne will be at Twice as Funny in Killeen, 4505 E Veterans Memorial Blvd, Friday November 19 through Sunday, November 21.
I am not just saying this because I know that he is coming to town: Kerwin Claiborne is definitely in my top favorite comedians of this generation. The man is gut-bustingly funny, so be prepared to be doubled over laughing.
I remember going to one of his shows, and could not stop laughing, even when he was already on to the next joke. He puts on a hilarious show, and he definitely knows how to keep the crowd entertained.
This is one you definitely want to see, so come have a drink with me and let's enjoy some laughs this weekend at Twice as Funny Comedy Lounge!
Check Out The Photos From Michael Shawn's All White Laugh Out Loud Comedy Show featuring Rodney Perry at the Majesty Event Center in Tyler
Labor Day Weekend 2021 was full of laughs at the Majesty Event Center in Tyler, Texas. Comedian Michael Shawn brought his Laugh Out Loud Comedy Show featuring Rodney Perry to the Majesty. This was also a live recording, so if you were there you may see yourself on Media Room 360 when it airs.