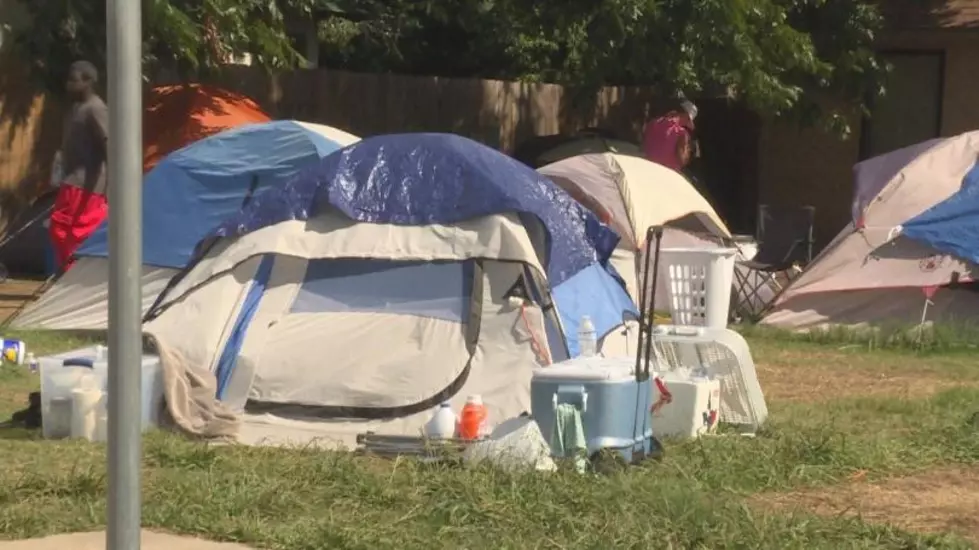 Killeen Homeless Must Vacate Tent City as Shelter Works to Reopen
Brandon Hamilton, KWTX
Plans are reportedly in place for Killeen's Friend in Crisis Shelter to reopen by early August, but in the meantime, those in need of the shelter's services are being asked to leave the tent city they've erected near the building.
Our partners at News 10 report that those camping on the grounds have been told they must leave by Monday to allow for the cleanup and prep of the facility and the grounds.
For now, the residents are receiving offers of help from private parties.
Gary Smiley, who's visited to cook meals for the people at Friends in Crisis, told KCEN-TV he has a property that can house people for a time as work is completed. A woman by the name of Christy Liles hoped to be able to rent camping space at Dana Peak Park. However, some residents with medical appointments or jobs would need help getting around.
Those interested in getting involved and helping with transportation or other needs can call Gary Smiley at (254) 200-1022 or email garysmiley67@gmail.com.