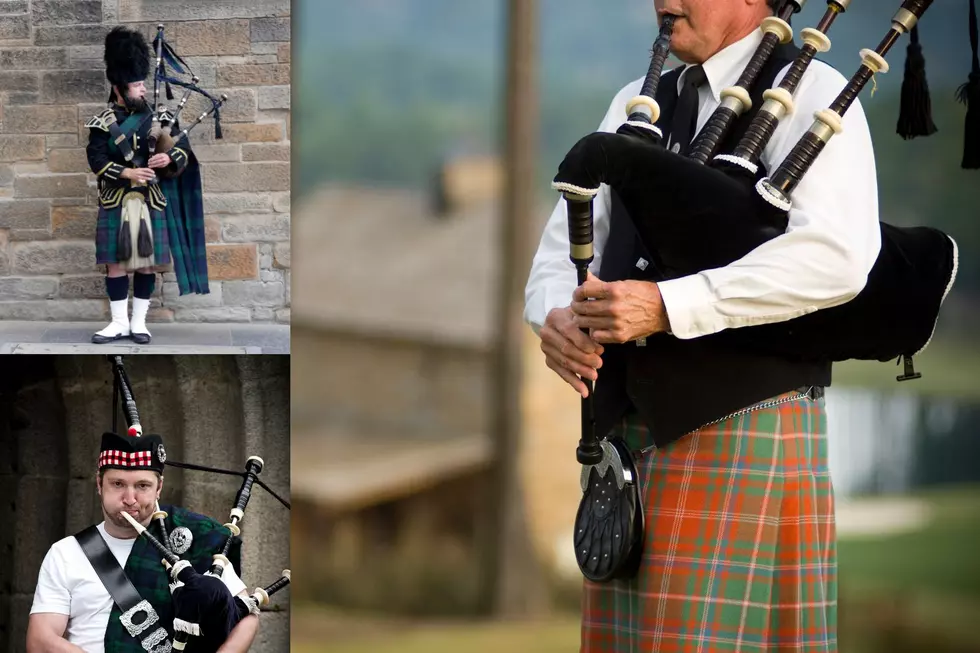 Get Your Bagpipes Ready for the Scottish Highland Games in Salado, Texas
Canva
Don your tartans and get ready for the caber toss! The 61st Scottish Gathering and Highland Games are coming to Salado, Texas November 11 through the 13th.
CELEBRATE ALL THINGS SCOTTISH
The Scottish Gathering has been a Salado tradition for decades, and is far more than a party. It's a celebration of Scottish heritage complete with traditional games, a colorful clan tent village, genealogy and tartan history, and so much more. Oh, and of course the bag pipes will be out!
This year's event will take place at Thomas Arnold Elementary School, 575 Salado School Rd, but first...
DON'T MISS THE CALLING OF THE CLANS
The weekend kicks off Friday, November 11 with the Calling of the Clans at 6PM, just north of the Salado Museum. If you've never experienced the Calling of the Clans before, you really should make it out to this event. It's a solemn torchlight ceremony honoring the Scottish clans who banded together to fight with Robert the Bruce for Scotland's freedom in 1314.
A WEEKEND FULL OF GAMES AND CULTURE
Whether you're Scottish or not, you're invited to visit the Clan Village and witness all the culture, art, games, and contests, including the Bonniest Knees contest, the famous caber toss, Highland dancing, and all the Celtic food and drink you can handle. There'll even be a Scottish dog parade!
GET TICKETS ONLINE OR AT THE GATE
To get your tickets in advance, head to the Salado Museum ticketing website. There are even weekend passes available. If you don't get your tickets online, don't worry. You can still get tickets at the event.
For more information on the Scottish Gathering and Highland Games, including a full schedule of events, check out the Salado Museum's website.
10 Things You Can Thank Texas For
21 Texas Towns Outsiders Can't Pronounce
Top 15 Under the Radar Cities in Texas
Texas is booming, and as more people move here, they'll be looking at areas like Austin or Houston to settle down. There are plenty of others places they ought to consider, though.
Using data from the U.S. Census Bureau, along with data about home sales and public school ratings,
Orchard
recently ranked and graded the Top 15 Under the Radar Cities in Texas.
These are unexpectedly good places to make a life for yourself and your family in the Lone Star State. Did your hometown make the list?