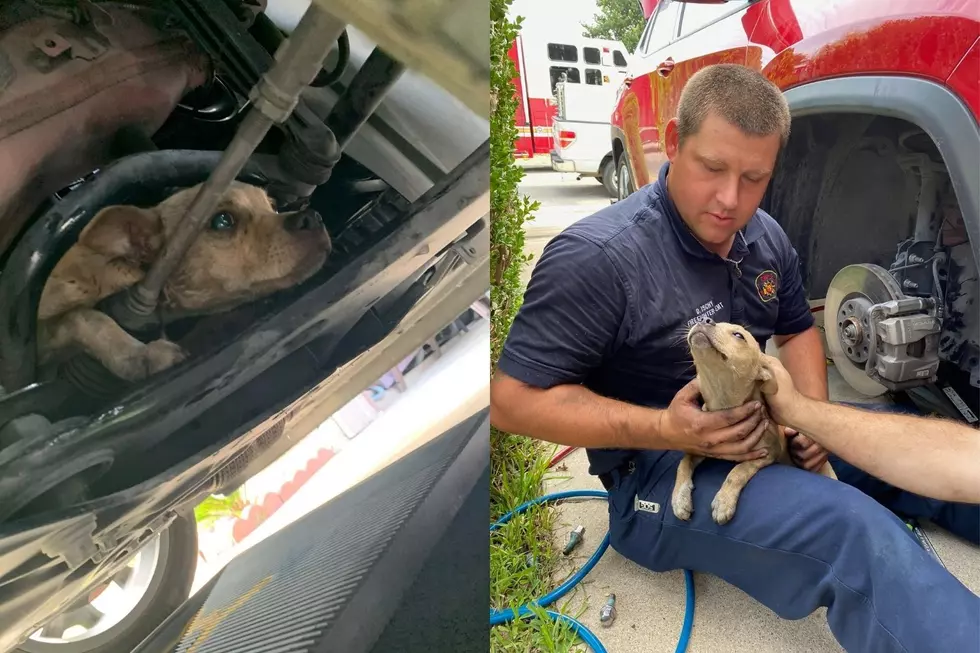 Temple Firefighters Rescue Puppy Stuck in Car's Suspension
Photos Courtesy of Temple Fire & Rescue
Major kudos are owed to Temple Fire & Rescue for saving an adorable puppy in a tight spot.
The Rescue 5, Battalion 1 team responded to call for help early Thursday morning. The human of a small doggo had called animal control to report their pet had somehow climbed into their vehicle's suspension and gotten trapped.
Enter your number to get our free mobile app
Animal control called in firefighters, who brought in tools normally used to save human lives. They were able to lift the car while keeping the suspension separated and avoiding crushing the poor dog.
They had to remove a tire and the underside of the fender, but they finally managed to get the little guy out of there safely and unharmed.
We don't know the pupper's name, but we're guessing it's Lucky.
Just look at that cute face. We're so glad the dog's human noticed the problem and was able to get kind, skilled people out to help. A life was saved.
Check out these 50 fascinating facts about dogs: