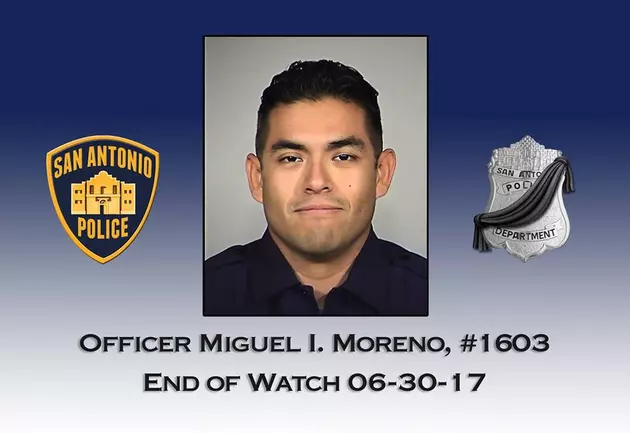 SAN ANTONIO (AP) — Authorities say a San Antonio police officer has died a day after he was shot in the head while investigating a vehicle break-in.
Police said in a statement that officer Miguel Moreno died Friday morning.
He and his partner were shot Thursday as they approached two men about the vehicle break-in just north of downtown San Antonio. His partner also was shot, underwent surgery and is expected to survive.
The officers were wounded as they exited their patrol car to speak with the men.
The unidentified gunman died in the exchange of gunfire. Police say the second man was unaware that his companion would pull a weapon and is cooperating with investigators.
Copyright 2017 The Associated Press. All rights reserved. This material may not be published, broadcast, rewritten or redistributed.