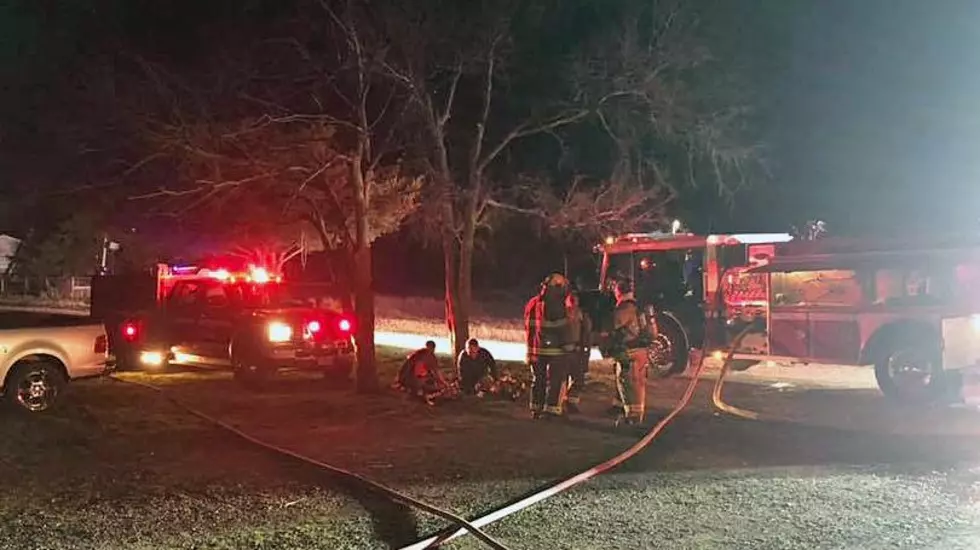 Centex Mobile Home Fire Sends Two to Hospital
Elm Mott VFD Photo
KWTX reported that two people had to be sent to the hospital late Tuesday night after their mobile home caught on fire.
The Elm Mott Fire Department responded to the scene quickly, and smoke was quickly rising in the air when they arrived to extinguish the fire.
The fire began at the mobile home around 11:00 p.m. on Tuesday, and smoke from the fire could be seen from down the block.
Fire crews on hand at the scene, believe the fire started towards the back rooms of the mobile home and moved towards the front in the living room.
The two people that had to be sent to the hospital, were being treated for smoke inhalation from the fire. The cause of the fire in Elm Mott, is still under investigation at this present time.