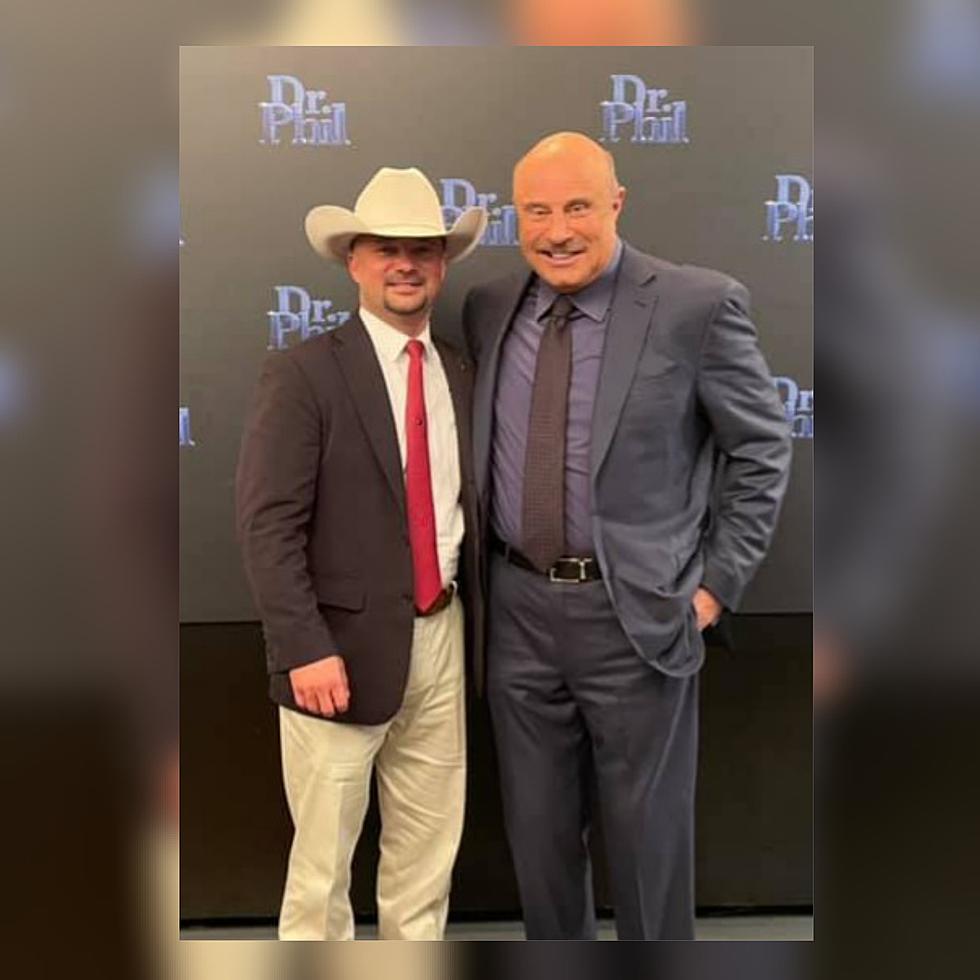 McLennan County Detective to Appear on Dr. Phil Show – Find Out Why
Joseph Scaramucci, Facebook
One of our very own crime fighting and justice seeking detectives in Central Texas made the trip to California to tell the world just how it's done.
According to a report from the Waco Tribune-Herald, Detective Joseph Scaramucci of the McLennan County Sheriff's Office Human Trafficking Unit was asked by producers of the Dr. Phil show to travel to Hollywood and appear on an episode that will air December 2.
Humble Beginnings
Detective Scaramucci began a career in law enforcement in 2004, and grew up right here in Central Texas. Scaramucci's early years were spent in Hewitt, where he attended Midway ISD schools.
In 2008, Scaramucci was promoted to Detective with the McLennan County Sheriff's Office, where he was tasked with investigating Crimes Against Persons. Ever since then, Scaramucci has been on mission to protect the victims of human trafficking and labor.
Scaramucci's Reputation Precedes Him
They say when you do what you love every day, then your job doesn't really feel like work. It'd be tasteless to assume that Scaramucci "loves" seeing victims of heinous and egregious crimes. Rather, Scaramucci possesses an unparalleled drive and passion for making our world a safer place, one step at a time.
When asked how the folks at the Dr. Phil show found him, Scaramucci explained to the Waco Trib:
"Apparently they had been searching for an officer online who did child exploitation and trafficking investigations and they said they kept seeing my name pop up, so they called."
The Best of the Best
The work of Detective Scaramucci has led to the arrest of approximately 149 individuals for Human Trafficking and related offenses, and also the identification of 260 trafficking victims.
It's not hard to figure out why Detective Scaramucci is so sought after by not only those in the U.S., but internationally as well. Thank you Detective Scaramucci for your diligence in protecting not only those in your community, but people across the world.
Texas Crime Statistics By City
Check to see how crime compares in your city versus elsewhere.
14 Cities with the Highest STD Rates in Texas
Always remember to protect yourself and get tested frequently. Talk about your sexual history with any new partners and play it safe.
20 Unusual Laws in the State of Texas
We want you to stay legal so here is a list of 20 strange laws you could break in the state of Texas.