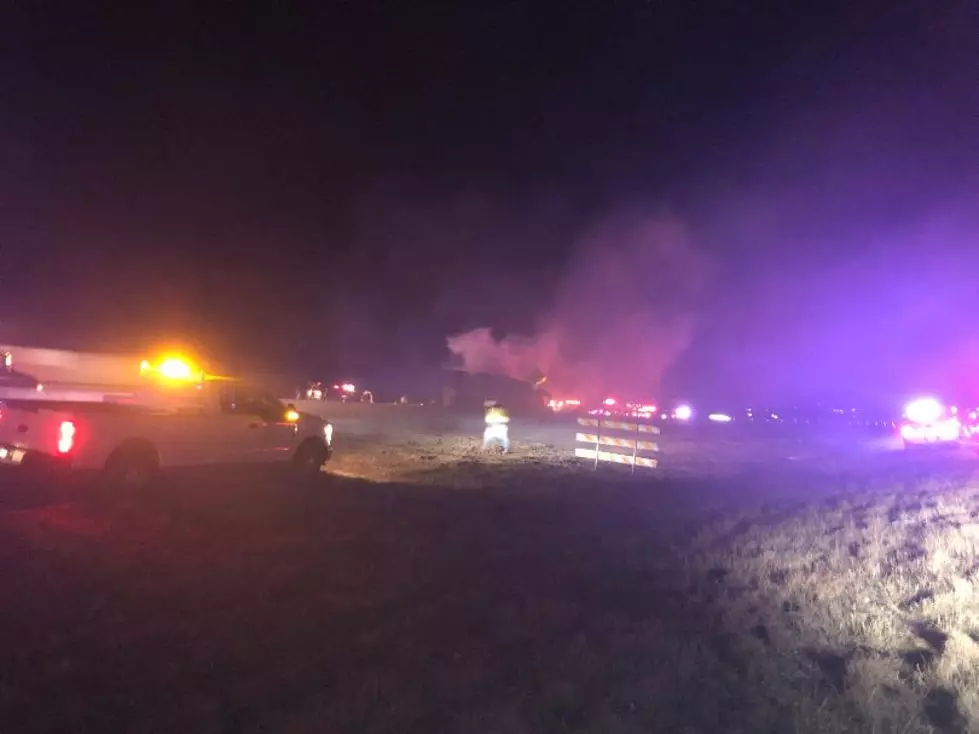 Fiery Start to the Day on Interstate 35 in Central Texas
Taina Maya, KWTX
KWTX's Taina Maya reported that Bruceville Eddy started the morning with an inferno on Interstate 35.
Traffic was at a standstill after an 18 wheeler was involved in a wreck in the northbound direction of Interstate 35.
The Texas Department of Transportation confirmed that the wreck on Interstate 35 North in Bruceville Eddy happened before 5:00 a.m., and was near mile marker 317 on the interstate.
A semi that was hauling avocados, hit a dump truck that was parked in the median for the construction that has been taking place on Interstate 35.
One person involved in the crash was taking to the hospital for injuries, but the current status of that individual is currently unknown at this time. Drivers are highly encouraged to avoid this area due to the heavy traffic, and to avoid any potential delays.