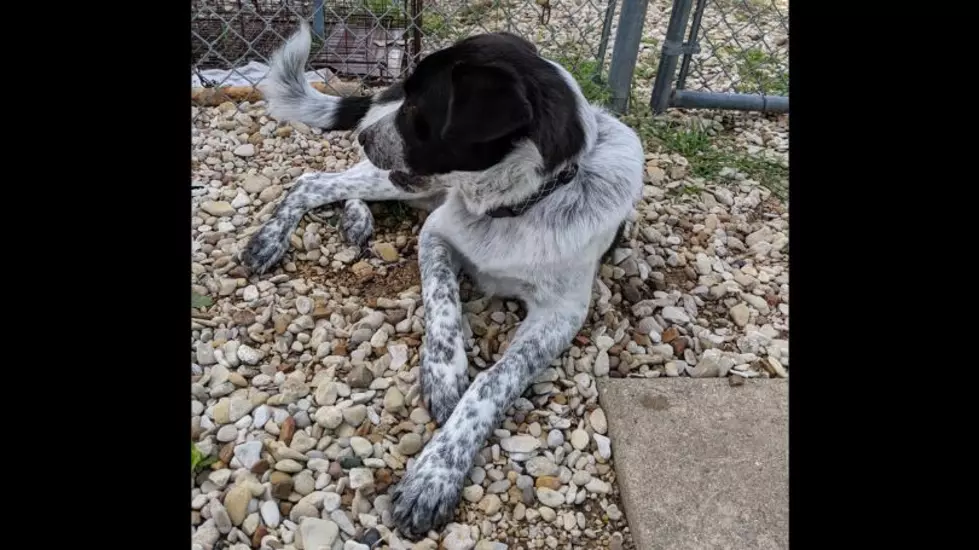 Men's Best Friend Reunion After Rollover on I-35 in Lacy Lakeview
Lacy Lakeview Police Department, KWTX
KWTX's Christopher Shadrock reported that a woman's prayers were answered after a terrible car accident that occurred on Interstate 35 just north of LAc on Monday.
Michelle Ross avoided serious injury in the crash she was involved in on Monday. The crash took place at 10:00 a.m. on Interstate 35 near the overpass by New Dallas Highway.
Authorities reported that Ross was driving south on Interstate 35 in her Volkswagen, and a tire blowout occurred while she was driving.
Her vehicle crashed into another vehicle on the interstate, and rolled over. Cooper, the family dog, was in the vehicle during the crash and was nowhere to be found when the dust settled.
Ross reached out to the authorities on Facebook, in hopes of being reunited with Cooper. Ross's prayers were answered early Tuesday morning, when a resident in the Spring Lake area found Cooper.
Lacy Lakeview Police Department chief John Truehitt said, the woman delivered Cooper to them for Ross. Truehitt also expressed the importance of getting their pets microchipped when they are separated to ensure an easy return.